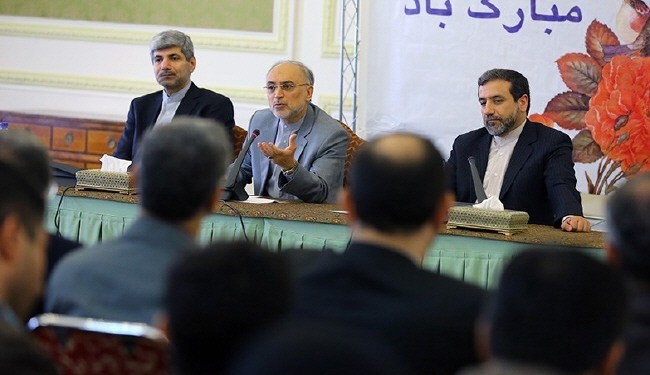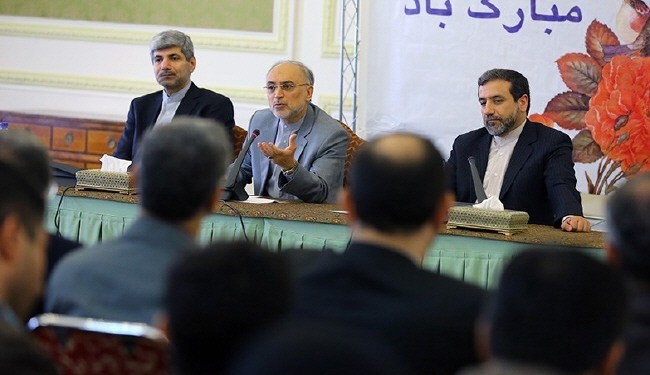 Iran's nuclear chief says the Islamic Republic needs more nuclear power plants in order to reduce carbon emissions and oil consumption. Ali Akbar Salehi said on Sunday that Iran should produce 150 tons of nuclear fuel to supply five nuclear power plants.
An additional nuclear power would help the country reduce its carbon emissions and its consumption of oil, he added according to IRNA.
Salehi said addition of new power plants is seen within a 10-year development vision prepared for country's nuclear program.
He said "We should take required action for building power plants for 20,000 megawatts of electricity" in the long term, Salehi said.
"This means having 20 power plants like Bushehr's," he added.
The comments come after Iran agreed to hold part of its nuclear program for a six-month period following a deal that aimed to take the first step towards ending Western standoff on the program.
The deal requires Iran to continue its uranium enrichment at 5 percent level.
Salehi said Iran is in talks with several countries to build four more nuclear power plants to produce 5,000 megawatts of power in the near future.
He said he asked President Hassan Rouhani to include a line of credit in next year's budget for expanding nuclear power plants.
Iran, which has been conducting its nuclear program under IAEA supervision, has repeatedly said that its program is for peaceful purposes. Israel, United States and some of their allies have accused Iran of seeking non-civilian uses out of its nuclear program.
Numerous rounds of IAEA inspections have never found Iran diverting from the civilian path in the program.