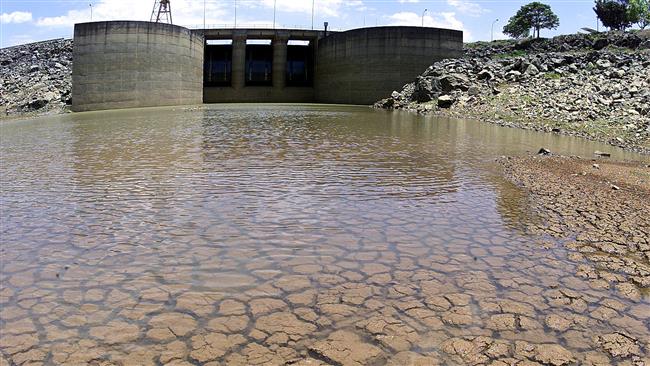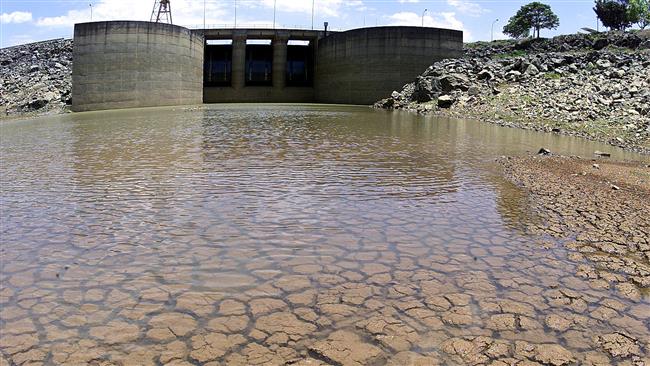 The biggest reservoir for Brazil's largest city, Sao Paulo, has depleted to only a fraction of its capacity and threatens a severe drought for the region, experts warn.
The Cantareira water system, one of six providing water to the city of Sao Paulo, contains only six percent of its capacity of one trillion liters (264 billion gallons), Brazil's water utility, Sabesp, said on Friday.
The system of reservoirs provides potable water to some six million of the 20 million people living in the metropolitan area.
However, the water systems and rivers received less rainfall than predicted halfway through the rainy season, experts said.
Rainfall during the first two weeks of the year yielded just 7.1 centimeters (2.9 inches), far below the historic average for January at 27.1 centimeters (10.7 inches).
The remaining five systems also show low levels of capacity – Alto Tiete is at 11 percent of capacity, Rio Claro 25 percent, Alto Cotia 30 percent, Guarapiranga 40 percent and Rio Grande 70 percent.
Reservoir levels are not expected to return back to normal this year, authorities said.
Experts in the field have recommended implementing water rationing and encouraging the use of more efficient appliances.
The government has been authorized to impose steep fines for above-average water use, though some fear the measure came too late.
Last year, record-high temperatures and the most severe drought in at least 80 years punished southeastern Brazil.