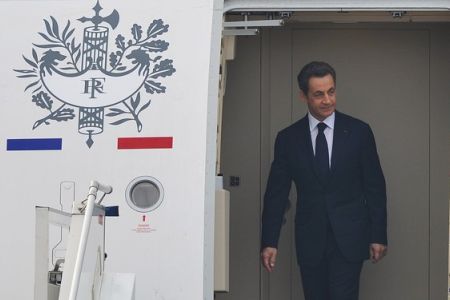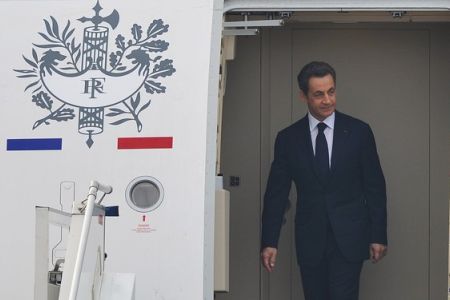 French President Nicolas Sarkozy has arrived in India as part of a four-day visit aimed at finalizing an agreement on a nuclear power plant project and enhancing trade ties.
Sarkozy and a delegation comprising foreign and finance ministers, along with some 60 chief executives of various French companies, are expected to hold negotiations on a wide range of issues, including a key agreement to set up nuclear power plants in India, AFP reported on Saturday.
The 700-hectare Jaitapur nuclear power plant is slated to be set up in collaboration with a French firm in Maharashtra State in western India.
According to Indian officials, the first pair of 1,650-megawatt reactors will be operational by 2019. The Jaitapur project will increase India's nuclear power generation four-fold from 2.9 percent to 13 percent by 2030.
However, the plan has prompted grave concerns among many villagers in Madban where the plant will be built as residents refuse to accept compensation checks offered by the Indian government in return for land acquisition.
The state finished acquiring the land in January 2010, but only 33 of the 2,335 villagers have accepted the checks.
Meanwhile, Sarkozy offered a strong backing of the nuclear project, adding that "France is delighted to set up a nuclear plant in Jaitapur that will produce 10,000 MW of clean energy."
Within hours after his arrival, the 55-year-old French president also backed India's bid for a permanent seat on the United Nations Security Council.
"India deserves a permanent seat on the Security Council," Sarkozy said during a speech at the Indian Space Research Origination in Bangalore, adding that it is "unthinkable that one billion Indians are not represented in the Security Council."
"India, along with Brazil, Germany, Japan, Africa and Arab world should be in the UN Security Council," he insisted.
Sarkozy is scheduled to pay a visit to the satellite center of the state-run Indian Space Research Organization and address top scientists and students on space cooperation between the two countries.