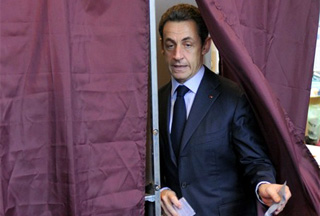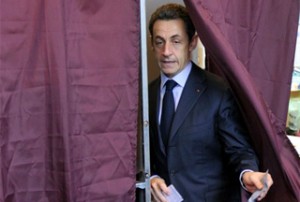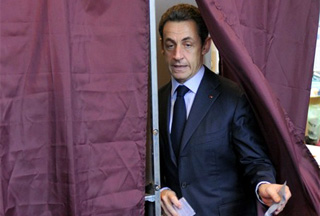 French President Nicolas Sarkozy's ruling center-right bloc has suffered a comprehensive defeat in regional elections that comes as the last major national test before the country's 2012 presidential vote.
As polling stations closed on Sunday, initial estimates gave the Socialist Party and its Green allies some 54 percent of the vote at a national level, while Sarkozy's Union for a Popular Movement (UMP) won only 36 percent.
According to exit polls, the far-right National Front won just under nine percent of the vote nationwide.
The vote, which saw record low turn-out, will give the left control over at least 20 of the 22 regions on the mainland, leaving only Alsace for Sarkozy's UMP.
The local vote was held to select regional councils, which run local transport and maintain local infrastructure such as school buildings and hospitals.
While French Prime Minister Francois Fillon, a member of the UMP, acknowledged that the poll was "a disappointment," he said that national policy cannot be determined by regional elections.
In the last round of regional elections held in 2004, the UMP won just Alsace and Corsica but the Socialists' comprehensive win did not prevent Sarkozy from being elected president in 2007.
The French president has come under criticism from his own camp over his policies with analysts saying that the feeble economy and growing unemployment rate is taking its toll on the government.
Meanwhile, President Sarkozy said the poll had only "regional ramifications" and was not a protest against his government.