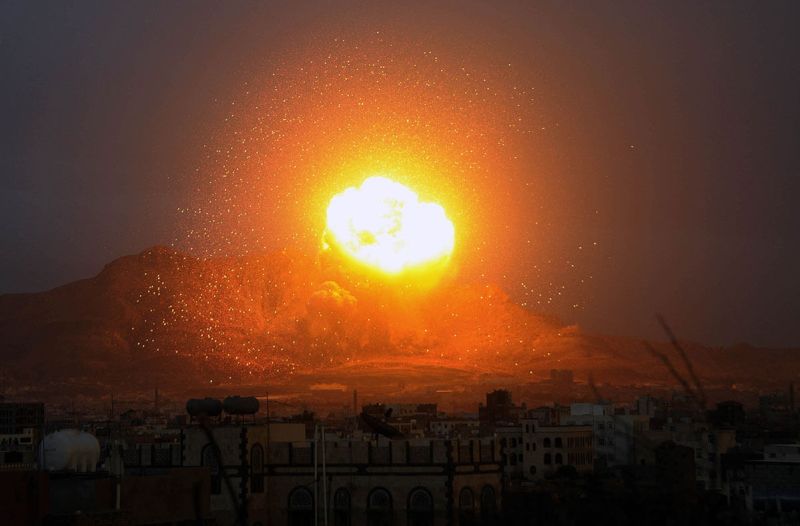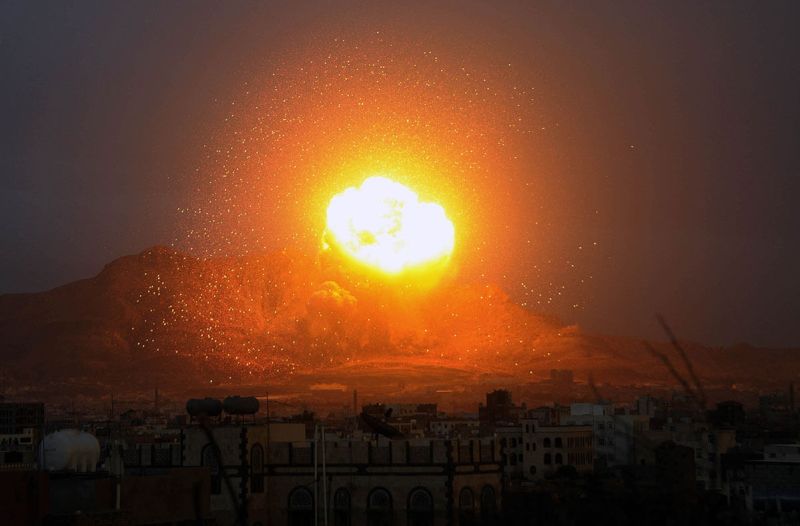 The jet fighters of the Saudi-led Arab coalition bombarded the Yemeni capital city of Sana'a 30 times early Friday, Al-Masirah news network reported.
Saudi warplanes also struck an air base and its surrounding areas, north of Sana'a ten times, according to Al-Masirah .
The Saudi-led Arab coalition has intensified its air strikes against Yemen Thursday evening and Friday morning while the United States called for an end to Yemen war Wednesday evening.
Top American officials called for a ceasefire in Yemen and demanded warring parties immediately come to the negotiating table.
The comments came as the Saudi-Emirati-led military coalition deployed more than 10,000 new troops towards a vital port city in the run-up to a new assault.
James Mattis, the Pentagon chief, said the US had been watching the conflict 'for long enough', adding he believes Saudi Arabia and the United Arab Emirates – who are in a US-backed coalition fighting Houthi rebels–are ready for talks.
Meanwhile, spokesman for Yemen's Ansarallah Movement Mohammad Abduslsalam said if the United States was really serious in ending conflicts in Yemen it should first stop its arms sale as well as logistical and intelligence assistance to the Saudi-led coalition.
Saudi Arabia and a number of its regional allies launched a devastating military campaign against Yemen in March 2015, with the aim of bringing the government of former president Abd Rabbuh Mansur Hadi back to power and crushing the country's Houthi Ansarullah movement.
Some 16,000 Yemenis have been killed and thousands more injured since the onset of the Saudi-led aggression.