Syria
Satanic US Continues Airborne Rescue of ISIL Commanders in Syria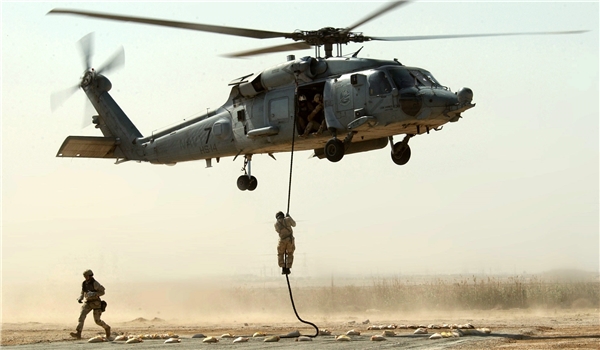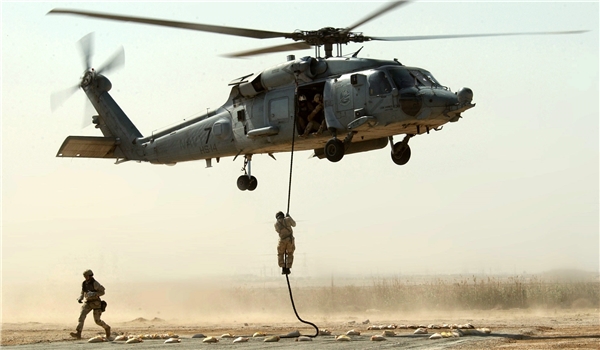 The US troops conducted heliborne operations to rescue several entrapped non-Syrian ISIL commanders from Southern Hasaka province, local sources said on Wednesday.
The sources said that the US forces carried out another heliborne operation by several helicopters in Tal al-Shayer region 20 km Southeast of the town of al-Shadadi in Southern Hasaka.
The sources said that the heliborne operation was done in Sheikh Gas Pump Station in Tal al-Shayer, adding that the US forces evacuated three Iraqi commanders of the ISIL along with their family members from the region and transferred them to an unknown location.
They added that the US forces orchestrated a fake clash before evacuation of the ISIL commanders that left a civilian dead and several more wounded.
Tal al-Shayer region and a part of borderline between Syria and Iraq is still under ISIL's control.
Local sources in Hasaka had also reported in February that the US helicopters conducted heliborne operations in the village of Tuwaimin, 50km Northeast of al-Shadadi, in Southern Hasaka.
The sources said that 4 militants, including an ISIL security commander, were evacuated from the region in the operations.