Iraq
Middle East
Satanic US-Led Coalition Operations Kills, Injures Tens of Civilians in Northeastern Syria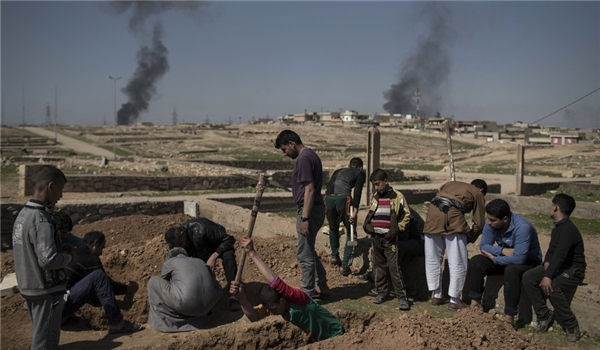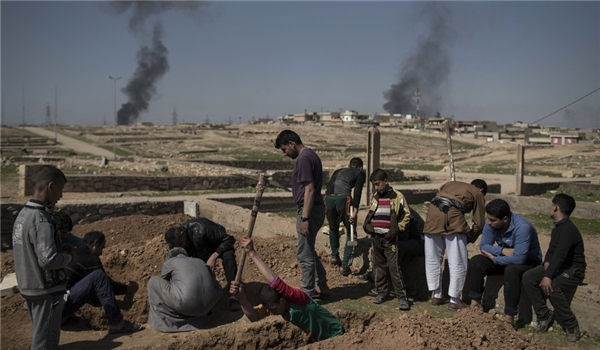 Over 40 civilians were killed or wounded in the US air raids and in artillery attacks of the Kurdish-led Syrian Democratic Forces (SDF) in ISIL-held Raqqa city, local reporters said Sunday.
The reporters said that the US fighter jets bombed Raqqa city's neighborhoods, killing 10 members of two families, including five children, adding that the civilian death toll will possibly rise due to the critical condition of some of the injured.
They added that 11 civilians were killed and 22 more were wounded in the SDF's artillery fire at the Raqqa's neighborhoods.
Relevant reports said earlier this month that the US fighter jets targeted the two districts of al-Wahdah, al-Nahzah and al-Badou in Raqqa city, killing 14 civilians, including several children, and injuring 74 others.
Meantime, the coalition warplanes fully destroyed Sayedah Basharah church in al-Saknah district in Raqqa city.
Also, 1 civilian was killed and a number of others were wounded in the attacks launched by the US-backed Kurdish Syrian Democratic Forces (SDF) snipers.
Also, the US-led coalition fighter jets bombed residential areas in the Northeastern city of Raqqa on Monday, killing and wounding over 15 civilians.
Ten civilians were killed and five more were injured in a US air attack on residential neighborhoods of the ISIL-held city of Raqqa.