General
Satanic US Sends Military Equipment to ISIL Terrorists in Western Iraq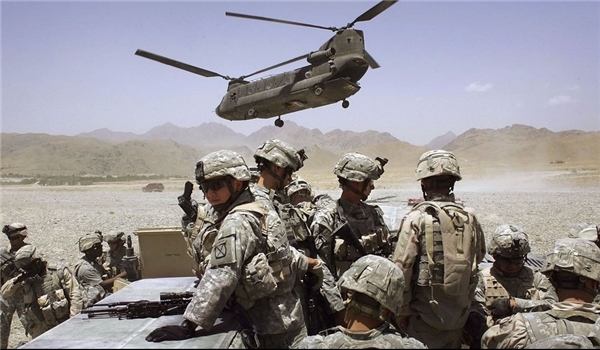 The US continues logistical military support for the ISIL in Western Iraq to help the terrorist group occupy the bordering areas with Syria.
The Arabic-language al-Ma'aloumeh news website quoted an informed source in al-Anbar province as saying on Saturday that the US forces have supplied tens of ISIL terrorists in al-Anbar desert with weapons and military equipment.
He added that the measure is aimed at assisting the terrorist group to launch attacks against the bordering towns of the province with Syria and occupy the region.
The source also warned that the US wants to prepare a shelter in al-Anbar province for the terrorists who have left Baqouz region in Syria.
The head of Badr organization's office in al-Anbar province had earlier this month warned of the American forces' suspicious moves in the Western deserts of the province, saying that the US was aiding the terrorists stationed in the region.
Al-Ma'aloumeh news website quoted Qusai al-Anbari as saying that the Americans were assisting a terrorist group called Ghosts of Desert in desert areas of al-Anbar, adding that they had been airdropping foodstuff packages for the ISIL from helicopters hovering over the region in the past few days.
Meantime, Hassan Salem, a representative of Iraq's al-Fatah coalition in the parliament, referred to the American forces' illegal deployment in Iraq and Washington's attempts to revive the terrorist groups in the country, and stressed the legislature's firm determination to expel them and close Ain al-Assad base which is under the US occupation.
Al-Anbari also warned that the US army was training hundreds of ISIL terrorists in al-Anbar province after relocating them from Syria to Iraq to prepare them for a new round of insecurities in the country.