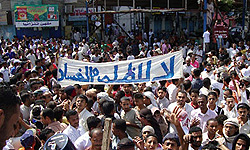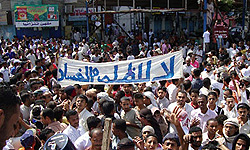 Dozens of unemployed Saudi university graduates and teachers have taken to the streets in Riyadh and the western city of Jeddah.
The Protesters were demanding a share of the Arab world's oil-driven economy on Sunday, Reuters reported.
The demonstrators respectively gathered in front of the Education Ministry and the ministry's office.
"God willing, I'll be here until Friday if I have to," said Omar Alharbi, a 34-year-old Arabic language teacher in Jeddah. "We don't care anymore after seven years of unemployment. We have no other choice," he said.