Saudi Arabia
Yemen
Saudi Aggressions Won't Go Unanswered: Yemen Tribal Fighters Seize Border Posts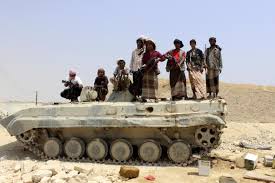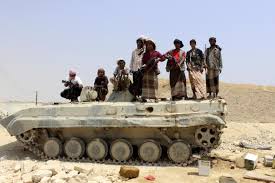 New military achievements were accomplished on Thursday by the tribal fighters on the border with the Saudi America.
The achievements are in retaliation for the US-backed Saudi aggression against the Arab impoverished country, which has been since March 26 under brutal attack.Tribal fighters in Yemen
Field sources from Yemen told al-Manar that the tribal forces managed to seize eight posts in Najran and Jizan which are located in southwestern Saudi Arabia near the border with Yemen.
The tribal fighters captured four Saudi soldiers, the sources said, adding that the attacks on the Saudi posts were preceded by rockets shelling on Najran airport and other targets in the area.
Following the attacks, the Yemeni area on the border with Saudi witnessed hysteric and random shelling, the sources added.
Meanwhile, al-Masirah TV reported that tribal fighters downed Saudi Apatchi which was staging raids in Saada.
Elsewhere in the southern province of Shabwa, the Yemeni army, backed by the Popular Committees expelled al-Qaeda terrorists out of al-Masnaa area, other sources said.
In response, the Saudi army shelled the Yemeni bordering areas and launched several air raids on Saada and other provinces, killing at least 9 civilians.
Yemen has been since March 26 under brutal aggression by Saudi-US coalition. Riyadh launched the attack on Yemen in a bid to restore power to Yemen's fugitive president Abd Rabbuh Mansour Hadi who is a close ally to Saudi Arabia.
On April 21, Saudi Arabia declared the end of the aggression, dubbed "Decisive Strom," and the start of another campaign called "Restoring Hope." The Saudi-led warplanes are still conducting airstrikes on several areas across Yemen.
Thousands have been martyred and injured in the attack, with the vast majority of them are civilians.
Source: Al-Manar Website