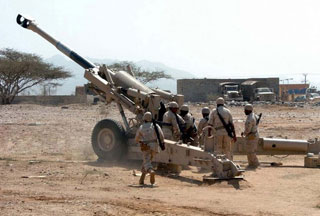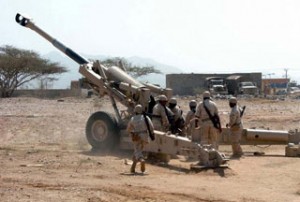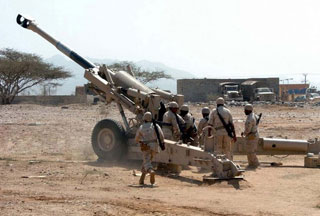 In its week-long offensive in northern Yemen, Saudi forces have attacked residential areas and border villages, killing and wounding several people.
According to local Yemeni sources, the Saudi air and artillery assaults against the civilians were launched overnight.
The Saudi Army also deployed one of its main brigades from the southern province of Jizan to northern Yemen early Monday morning, the sources reported. The army's Fourth Brigade consists of at least 13,000 troops.
Saudi authorities have also blocked border roads since Saturday in order to utilize them for the movement of armored trucks and military vehicles.
Saudi Arabia launched its Yemen offensive more than two month after the Yemeni government launched its 'Operation Scotched Earth' to crush the Houhti resistance in the mountainous north.
The Houthis have been accused of seeking to restore a religious establishment that was overthrown in 1962. The fighters, however, stress that they only want an end to the social, economic and political 'discrimination' against them in the country, as well as the Saudi-backed attempts to spread Wahabism in the north.
Wahabism is a Saudi-based sect that preaches radical misinterpretations of Islam that encourages violence against anyone that does not share their system of beliefs.