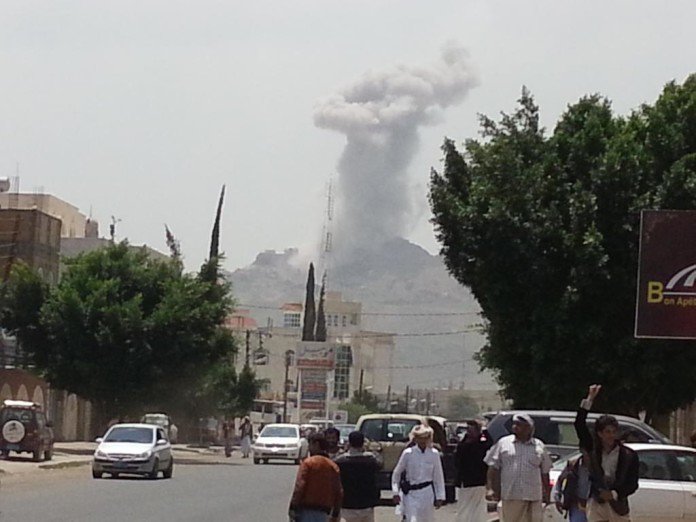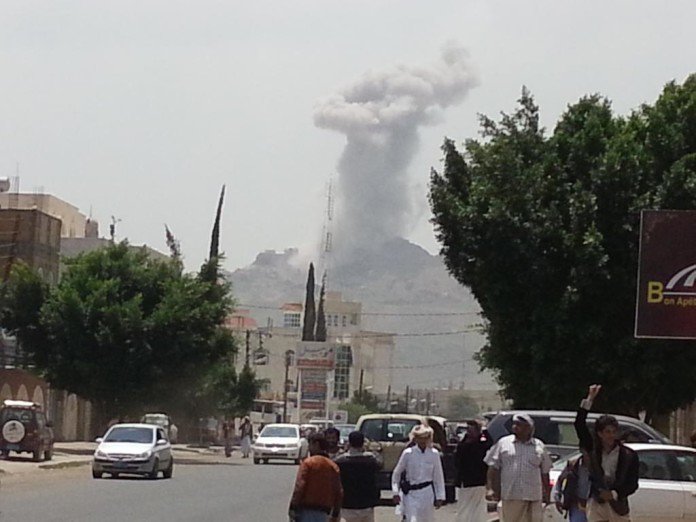 The Saudi Air Force bombed an anti-Saudi protest in the capital city of Yemen on Saturday after conducting several flights to harass and intimidate the demonstrators.
 Despite Saudi Arabia's best attempts to disperse the tens of thousands of protesters in Sanaa today, the people continued to demonstrate after the warplanes flew away.
This is not the first time that Saudi Arabia has done something like this; in fact, earlier this year, the Saudi Coalition harassed another large protest on 70th Street in Sanaa.