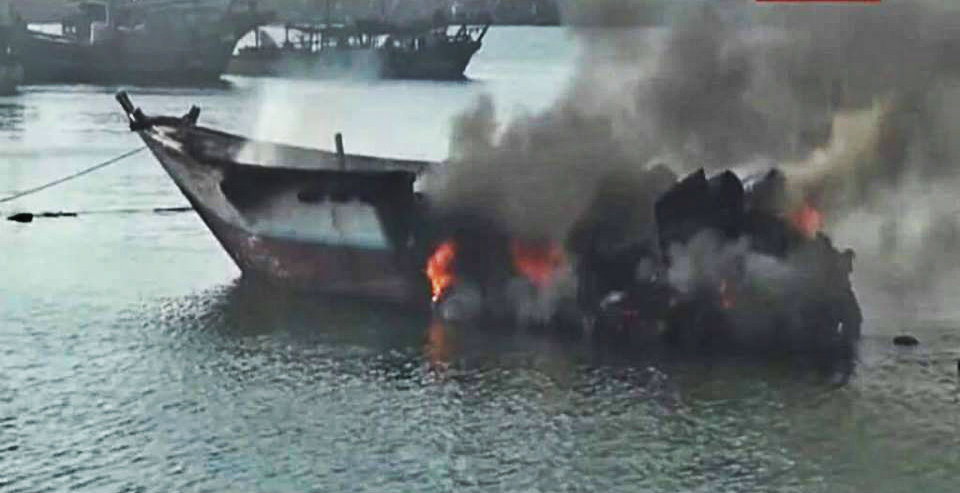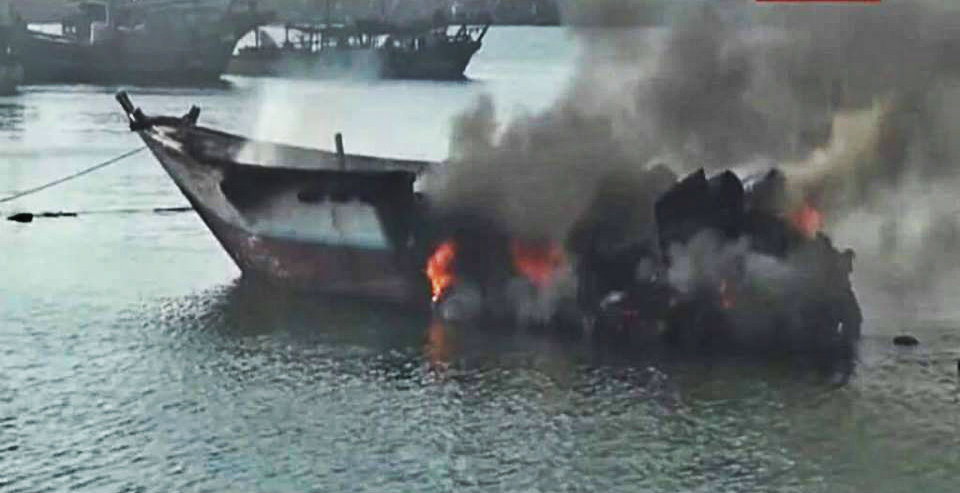 At least seven people have lost their lives when Saudi fighter jets carried out an airstrike off the coast of Yemen's western province of Hudaydah as the Riyadh regime continues its atrocious aerial bombardment campaign against its beleaguered southern neighbor.
An unnamed military source told the al-Masirah television that the aircraft struck a fishing boat in waters off the coast of Durayhimi district, located 150 kilometers southwest of the capital Sana'a, on Thursday evening.
The source added that the air raid left eight other fishermen injured.
Hours later, Yemeni soldiers and fighters from allied Popular Committees launched a BM-21 Grad rocket at a gathering of Saudi-sponsored militiamen loyal to resigned Yemeni president Abd Rabbuh Mansur Hadi in Wadi Namlah area of Nihm district in Yemen's western-central province of Sana'a, though no report of casualties was immediately available.
Early on Friday, Saudi warships shelled the coast of Tuhayta district in Hudaydah province, but there were no reports on possible casualties and the extent of damage caused.
Saudi Arabia has been leading a deadly military campaign against Yemen since March 2015. The kingdom has also imposed an aerial and naval blockade on its southern neighbor.
Britain and the US have provided huge amounts of arms and military training to the Saudi forces.
According to the United Nations humanitarian coordinator for Yemen, Jamie McGoldrick, the Saudi military campaign has claimed the lives of 10,000 Yemenis and left 40,000 others wounded.
McGoldrick told reporters in Sana'a earlier this year that the figure was based on casualty counts given by health facilities and that the actual number might be higher.
Local Yemeni sources have already put the death toll from the Saudi war at over 12,000, including many women and children.