Saudi Arabia
Lebanon
Middle East
"Saudi Annoyed over Failure to Control Lebanon, No One Can Twist Hezbollah's Arm"
Hezbollah Deputy Secretary General Sheikh Naim Qassem said Saudi Arabia is annoyed over its failure to hold sway over Lebanon despite money it paid for this goal.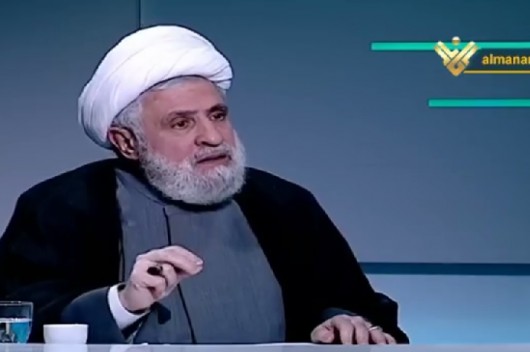 During a talk show broadcast on a local TV channel on Wednesday, Sheikh Qassem attributed the current diplomatic crisis with Lebanon to Saudi's inability to tolerate its failure in the region.
"The Saudi aggression comes as a reaction to this failure," Sheikh Qassem said, noting that the timing of the current crisis is related to the Saudi's losses in Yemen's Marib.
"Saudi wants to divert attention from the battles in Marib by pressing Lebanon."
"Riyadh has to apologize over its unjustified aggression on Lebanon," the Hezbollah official said, stressing that "no one can twist Hezbollah's arm."
In this context, Sheikh Qassem stressed that Lebanon is an independent state, voicing rejection to any kind of violation to the Lebanese sovereignty.
"We won't subdue or abandon our dignity in a bid to please Saudi Arabia."
Sheikh Qassem also commented during the talk show over last month's Tayouneh ambush, where Lebanese Forces militia members killed seven civilians during a protest against politicization of a probe into last year's massive Beirut Port blast.
"All attempts by US to drag Hezbollah into a local strife have failed. What happened in Tayouneh was an attempt to create sedition by the US and Saudi Arabia. The Lebanese Forces was the side which implemented this scheme. However, Hezbollah and Amal Movement foiled such attempt."