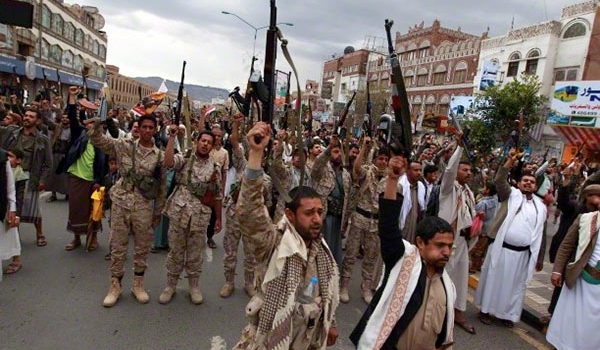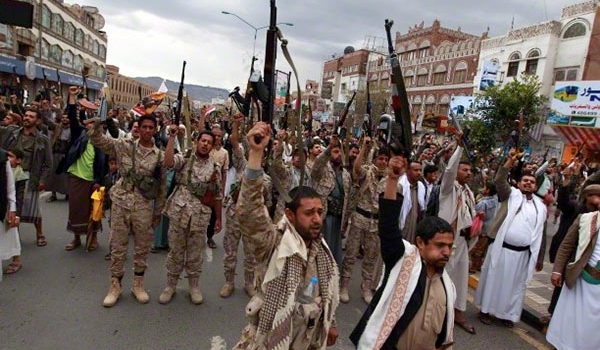 The Saudi army has failed to disarm or damage Yemen's strategic missile systems, including the Arab country's Scud and surface-to-air SAM missiles, informed Yemeni sources said on Friday.
"Saudi Arabia failed to damage Yemen's Scud and SAM missile systems," Al-Masa website quoted an informed Yemeni military source as saying on Friday.
He underlined that Yemen's air defense systems are stationed in mountainous areas and the Saudi airstrikes have failed to destroy them.
Earlier today, Ansarullah Spokesman Zeifollah al-Shami said Yemeni tribes, army and popular forces are united to give a crushing response to the recent Saudi aggression, adding that Tel Aviv and Washington have ordered Riyadh to attack Yemen.
"We know that the Saudi aggression and airstrikes have taken place at the order of Israel and the US," al-Shami told FNA.
He noted that the Yemeni people have put aside their differences to fight against the aggressors.
"God willingly, the crushing response to the aggressions of the Saudi enemy will come coming days," al-Shami added.
Saudi Arabia launched airstrikes against Yemen early Thursday, one day after the US-backed Yemeni president fled the country.
Riyadh claimed that it has bombed the positions of the Ansarullah fighters and launched attacks against the Sana'a airport and the Dulaimi airbase.
But despite Riyadh's claims, Saudi warplanes have flattened a number of homes near Sana'a international airport.
At least 25 Yemeni civilians, including children, were killed and tens of other wounded in the Saudi air strike.
Also, 15 more people were killed and injured in a second round of massive attacks by the Saudi Arabian fighter jets in the Northwestern Yemeni city of Sa'ada on Friday.
Yemen's al-Massira TV reported that the Saudi air force targeted the Yemeni's civilians who were shopping in a market.
Five Persian Gulf States — Saudi Arabia, the United Arab Emirates (UAE), Bahrain, Qatar and Kuwait — backed by the US have declared war on Yemen in a joint statement issued earlier Thursday.
US President Barack Obama authorized the provision of logistical and intelligence support to the military operations, National Security Council Spokesperson Bernadette Meehan said late Wednesday night.
She added that while US forces were not taking direct military action in Yemen, Washington was establishing a Joint Planning Cell with Saudi Arabia to coordinate US military and intelligence support.
The Saudi aggression has received growing international condemnation as it is pushing the region and the world into an unprecedented fast-growing war as its ISIL mercenaries are on the brink of complete annihilation in Iraq and Syria.