Saudi Arabia
Syria
Saudi Arabia Plans to Supply Anti-Aircraft Missiles to Terrorists in Syria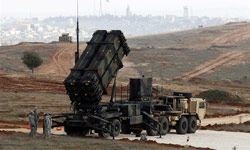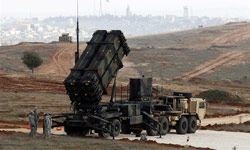 Western-Puppet Saudi regime plans to supply the Syrian opposition with anti-aircraft missiles to counter President Bashar al-Assad's air force, German news weekly Der Spiegel reported Sunday.
The article, citing a classified report received by the German foreign intelligence service and the German government last week, said Riyadh was looking at sending European-made Mistral-class MANPADS, or man-portable air-defense systems.
Der Spiegel noted the shoulder-launched surface-to-air missiles can target low-flying aircraft including helicopters and had given mujahideen fighters in Afghanistan a decisive edge against Soviet troops in the 1980s.
Saudi Arabia is a key supporter of the Syrian rebels and has long advocated providing them with better weaponry.
Washington vowed last week to send military aid to rebel forces trying to unseat Assad.
The European Union lifted an embargo on arming the Syrian opposition last month, paving the way for greater western support for the rebels.