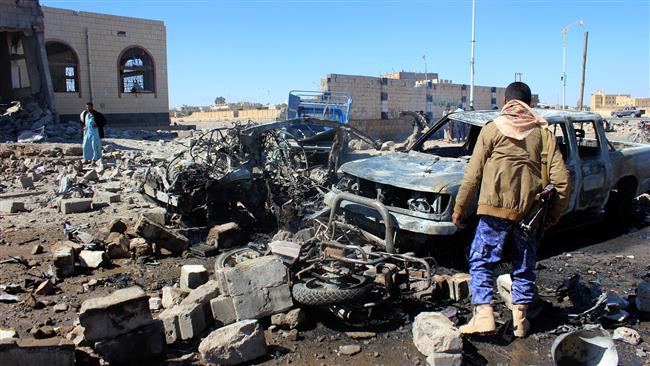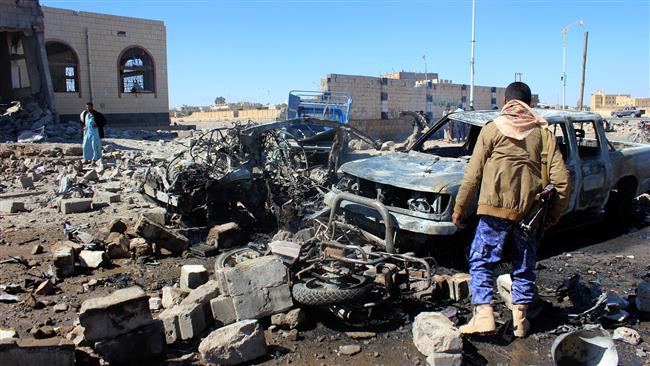 Saudi Arabia's daily bombardment of Yemen continues to claim more civilian lives. In the most recent attacks, 24 people were killed when Saudi warplanes hit a residential area in the western province of Hudaydah. The raids came shortly after Saudi jets pounded a farm in the town of Khukha in the same province and killed at least ten women.
In an interview with Press TV, Michael Jones, editor of Culture Wars Online Magazine, said that by targeting the civilian population, the Saudis seek to force the Houthi fighters to give up resistance.
"I think when the Saudis bought the American weapons, they bought the American tactics as well," Jones said, adding that the American strategy is to terrorize civilian populations in order to force the governments to make concessions.
"The context here is that two missiles got fired at Riyadh and the anti-missile protection that the United States sold to Saudis didn't work," he continued.
"So, they are going to wage war in a way which is to terrorize the civilian population until the government reaches the point of breaking and then they say 'Okay we will stop the war, don't kill any of the civilians anymore'. I think that is the strategy here," the analyst reiterated.
Saudi warplanes conduct fresh air raids on Yemen, causing several casualties in the western provinces of Amran and Hudaydah.
Saudi Arabia has been leading a campaign against Yemen via the air, land, and sea since March 2015 in an attempt to reinstate the former president, Abd Rabbuh Mansur Hadi, a staunch ally of the regime in Riyadh, and to undermine the Houthi Ansarullah movement.
The Riyadh regime has, however, failed to reach its goals despite suffering a great deal. Over the past two years, Houthis have been running state affairs and defending Yemeni people against the Saudi aggression.