Iran
Saudi Arabia
Saudi Arabia to Blame for Failure of Doha Talks, Tumbling Oil Prices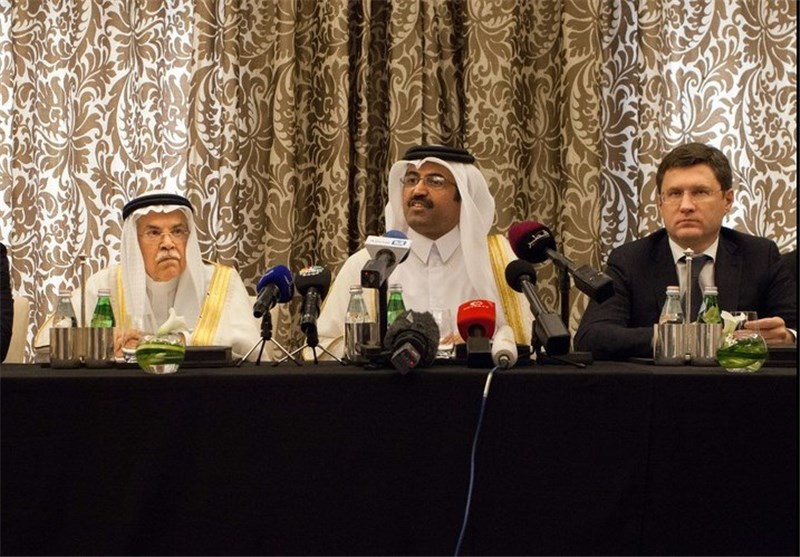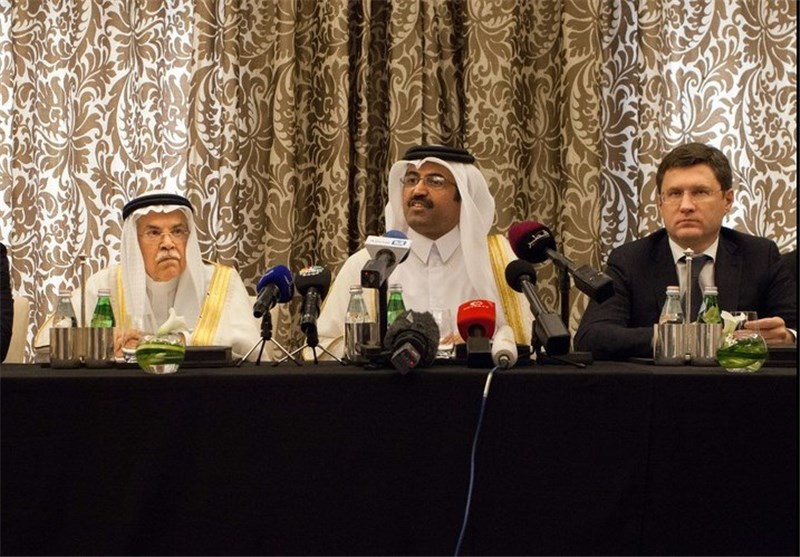 Oil prices plummeted on Monday after Saudi Arabian officials walked away from a conference in the Qatari capital, preventing the world's major producers from reaching an agreement to freeze their production and ease a global supply glut.
Representatives of a Saudi delegation present at the Doha oil talks on Sunday walked away from the event and revived another round of global price falls.
OPEC and non-OPEC producers held a meeting in Doha on April 17 to discuss a proposed plan to freeze oil output at January 2016 levels.
The Saudi officials claimed that their reason for leaving the conference was due to Iran's lack of presence in the talks as well as it decision not to join the oil output freeze plan.
This is while Iran had repeatedly stressed before the talks that it will never accept the proposal before the return of the country's crude oil production and export to the pre-sanctions levels.
One day before the Doha talks, Iranian Oil Minister Bijan Namdar Zangeneh welcomed the oil freeze meeting in Doha but stressed that the country has no plan to freeze its oil production.
He had also earlier dismissed any freeze agreement that would apply to Iran as "ridiculous" because the nation aims to revive production after anti-Tehran sanctions were lifted following the implementation of the Joint Comprehensive Plan of Action (JCPOA) between Iran and six world powers on January 16.
Additionally, many experts believe that the Islamic Republic has the right to raise its crude production and reclaim its previous quote at the global market, arguing that this is Saudi Arabia which should cap its output.
Because of overproduction chiefly by Saudi Arabia and non-OPEC producers, there is currently up to 2.5 million bpd of excess oil in the market which has caused crude prices to lose around 60% of their value since mid-2014.
Saudi Arabia set a crude production record of 10.564 million barrels a day in June 2015, exceeding a previous high in 1980, according to data the kingdom submitted to the Organization of Petroleum Exporting Countries. The country ramped up output after it led the group to change strategy in November 2014, fighting for market share instead of supporting prices by cutting production. Saudi production has been reportedly steady at about 10.2 million since January, the proposed level of the freeze.
Iran now reportedly produces around 3.1 million bpd of oil. The sanctions had cut crude exports from a peak of 2.5 million bpd before 2011 to just over 1 million bpd in recent years.
While an initial accord in February between Saudi Arabia, Qatar, Russia and Venezuela to cap production at January levels temporarily helped revive oil prices, analysts believe a freeze would have little impact even if more nations join.