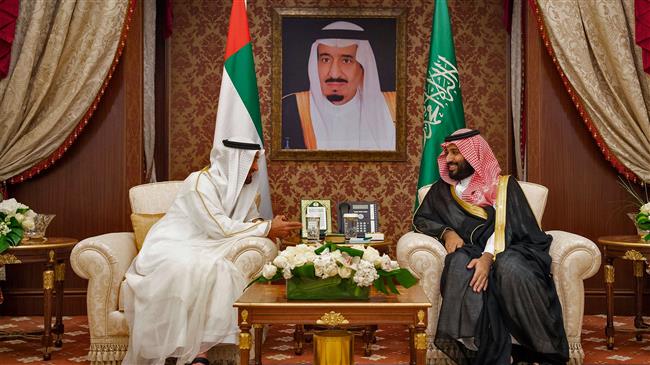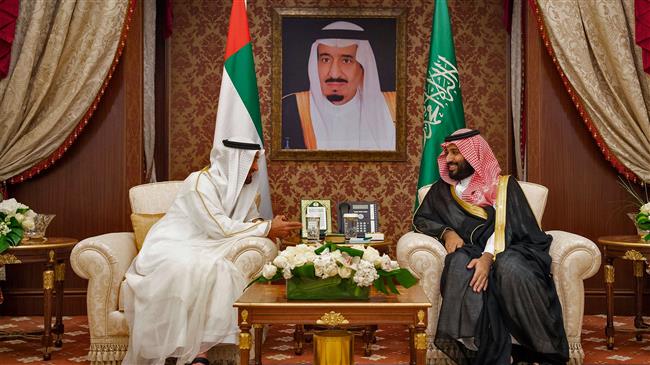 A new assessment says Saudi Arabia and the United Arab Emirates want Oman to abandon its neutral posture in Persian Gulf disputes and be more pliable to their regional interests.
According to the analysis released on Sunday by Stratfor, an American geopolitical intelligence platform and publisher, Riyadh and Abu Dhabi, which are leading a war on Yemen and a blockade on Qatar, are seeking to bring Oman's policies into line with their own.
Oman has refrained from picking sides in regional conflicts, but its policy might be about to change under pressure from Saudi Arabia and the UAE, the report said.
"An assertive Saudi Arabia, under the direction of Crown Prince Mohammed bin Salman, and a resentful Abu Dhabi, led by ambitious Crown Prince Mohammed bin Zayed, sense a chance to reel in Oman and force Muscat to adopt policies that align more closely with their own," it said.
"Benefiting from a high point in relations with Washington, both Riyadh and Abu Dhabi have a window of opportunity to challenge Oman's neutrality," it added.
Riyadh and Abu Dhabi, the analysis said, have a variety of means at their disposal to alter Oman's behavior, among them rattling Muscat's ties with the US, pressuring Omani citizens and businesses and attempting to influence the succession process of ruler Sultan Qaboos.
"Thanks to their increased influence in the current White House, Riyadh and Abu Dhabi could try to convince Washington that Muscat is the weak link in the United States' anti-Iran regional strategy because the country allows Houthi arms to traverse its soil and Iran to circumvent sanctions and blockades," the report said.
"Oman, however, might not be as vulnerable as Saudi Arabia and the United Arab Emirates hope. Unlike Qatar, it has no Al Jazeera, which has irked regional governments, and cannot be accused of playing host to the Muslim Brotherhood."
Last June, Saudi Arabia, Egypt, Bahrain, and the UAE imposed a land, naval and air blockade on import-dependent Qatar, accusing Doha of supporting terrorism, an allegation strongly denied by Doha.
The Saudi-led bloc presented Qatar with a list of demands and gave it an ultimatum to comply with them or face consequences.
Doha, however, refused to meet the demands and stressed that it would not abandon its independent foreign policy.
Oman warns the United Arab Emirates against continued "theft" of its intellectual property and national heritage.
Back in June, Oman warned the UAE against continued "theft" of its intellectual property and national heritage, saying, "Neighbors should realize that the Omani nation has run out of patience."
In an interview with local al-Wisal radio station, Deputy Chairman of the Public Authority for Craft Industries of Oman Isam bin Ali al Rawas said that Sultan Qaboos was in possession of damning documents against the UAE.