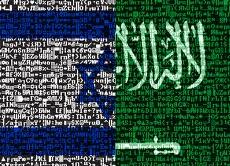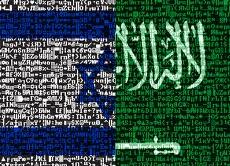 The remarks by the President of Saudi Middle East Center for Strategic and Legal Studies on Saudi backing Israel in case of strike against Iran has taken Israeli circles by surprise.
Al-Alam reported that Oded Granot Israeli Channel 1 Arab world analyst had said an extensive drill has been launched in Persian Gulf with 22 countries participating, among them the US, UK, and all Persian Gulf countries, and Lebanon, with the objective of confronting 'the axis of evil.'
"The aim is to prepare for a confrontation with Iran," he added. Demining practices and vessel mobility in Persian Gulf were examined.
The Israeli analyst also pointed to the remarks by the Director of the Center of the Strategic Studies in Jeddah, and quoted him as having said that the drills had a message to Iran and supported Israel's actions. "The director also said if Israel attacked Syria, Saudi Arabia would take sides with Israel," the Israeli analyst said.
Israeli Channel 1 also aired the remarks by Anwar Majid Eshki, the President of Saudi Middle East Center for Strategic and Legal Studies on Aljazeera Network. Eshki was quoted to having claimed that the hypothetical enemy was Iran in the drills. Iran is on the eve of elections, and it may intervene in Syria against Israel. "The drills were a sort of ensuring Israel. If Israel attacked Iran, the countries participating in drills would carry out their roles," Anwar Eshki was quoted to having said.
Oded Granot said that the remarks by Eshki were incredible and no such comments would have been heard before. "In the view of Saudi Arabia and Persian Gulf Sheikhdoms, only Israel and the US would protect them against a nuclear Iran," he added.