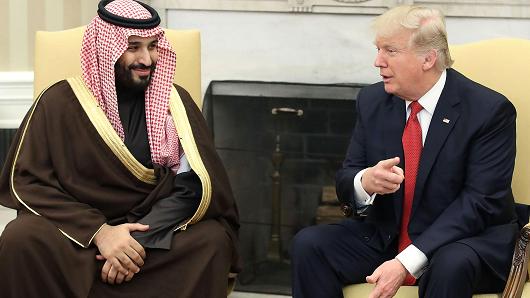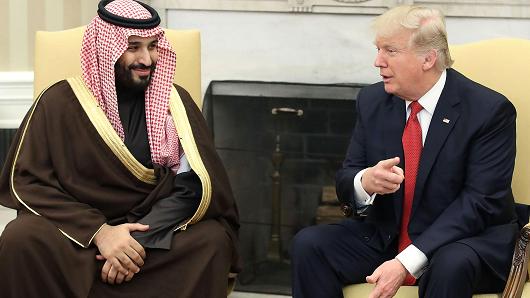 Saudi Arabia's Crown Prince Mohammed bin Salman has recognized Israel, stressing that Israelis are entitled to their own land.
"I believe that each people, anywhere, has a right to live in their peaceful nation. I believe the Palestinians and the Israelis have the right to have their own land," said bin Salman during an interview with the Atlantic published on Monday.
"But we have to have a peace agreement to assure the stability for everyone and to have normal relations," he added.
He added that kingdom has no problems with Jews and that "there are a lot of interests we share with Israel."
He further noted that Saudi Arabia would establish economic ties with the Tel Aviv regime after conflict with the Palestinian Authority is settled.
The announcement is the latest step in the kingdom's path moving towards normalization of diplomatic relations with the Tel Aviv regime.
On Friday, bin Salman met with the leaders of a number of pro-Israeli lobbying groups during his tour of the United States.
The Saudi crown prince has met leaders of several right-wing pro-Israeli lobbying groups during his ongoing US tour.
According to a leaked copy of his itinerary, the Israeli Haaretz daily reported that bin Salman had conferred with officials from the American Israel Public Affairs Committee (AIPAC), Stand Up for Israel (ADL), the Jewish Federations of North America (JFNA), Presidents' Conference, B'nai B'rith and the American Jewish Committee (AJC).
The Saudi crown prince is "cozying up" to Israel, hoping for the regime to help him advance his goals, a political analyst tells Press TV.
Speaking in an interview with France 24 television news network on December 13, 2017, Saudi Foreign Minister Adel al-Jubeir said the kingdom has a "roadmap" to establish full diplomatic ties with the Tel Aviv regime.
The Israeli military's chief-of-staff, Gadi Eizenkot, recently said the regime was ready to share intelligence with Saudi Arabia on Iran.