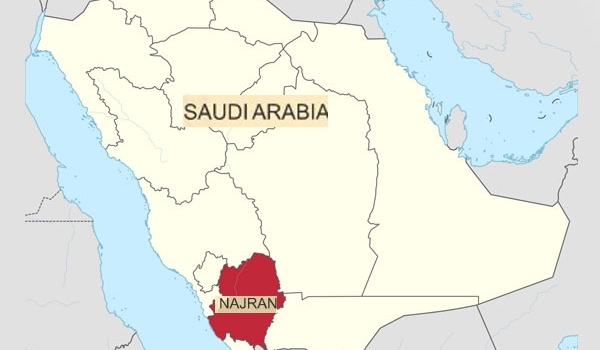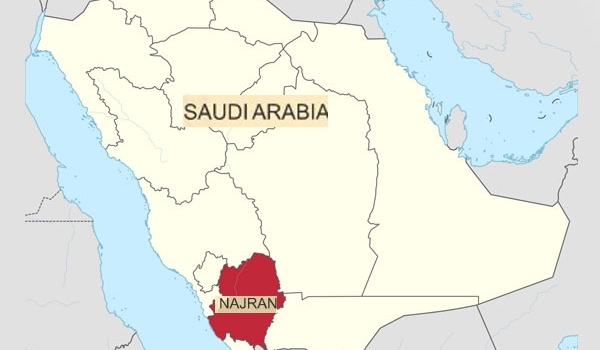 TEHRAN (FNA)- The tribal people living in the Saudi border city of Najran in a statement voiced opposition to Riyadh's strikes on Yemen and declared war against the Saudi regime.
"The Najran tribes in a statement declared war against the occupying Saudi regime, stressing that the House of Saud represents corruption on the Earth and sheds the bloods of innocent people across the globe in a very routine and normal manner," activist Abdulaziz Farid told FNA on Monday.
According to Farid, the statement also added that "the seditionist Saudi regime wants to turn the Najran region into the forefront of war against its brothers and neighbors and has used this region for artillery attacks against Yemen since the second week of the war" on the Yemeni people.
He underlined that the tribes in Najran will rise against the Saudi regime for its aggression against Yemen and will fight against the Saudi forces.
His remarks came after Saudi Minister of the National Guard Mutaib bin Abdullah sent gifts, worth several millions of Rials, to the Arab sheikhs in Najran in the Southeastern parts of the country to dissuade them from hosting and supporting Yemen's Ansarullah movement.
Yemen's Khabar news agency reported last week that Mutaib has paid 1mln Saudi rials (approximately 250,000 US dollar) to each tribal leaders and sheikhs in Najran along with an appreciation letter to keep them on Riyadh's side.
The Saudi activists have released documents showing one-million-rial checks sent for Hossein Mahdi al-Haidar, Massoud Bin Mahdi al-Haidar, Sal Ibn Naji and others who are among the Nijran leaders.
The Najran tribes' statement in opposition to using the region as a frontline to attack Yemen showed that their leaders have not accepted the checks.
Also yesterday reports said that a large number of Saudi nationals are on the verge of starvation as a result of intensified attacks by the Yemeni forces on the border regions and the Riyadh government's lack of attention.
"As the clashes between the Yemeni revolutionary forces and Saudi forces have intensified in Najran province in Southwestern Saudi Arabia and near the border with Yemen in recent days, hundreds of residents of border regions who have fled the fighting are facing famine due to an acute shortage of foodstuff," Talal Ahmed, a Saudi political activist, told FNA on Sunday.
He underlined that a large number of families in the border regions of Saudi Arabia cannot meet their daily needs, and complained that "the Saudi army has looted the houses of these people".