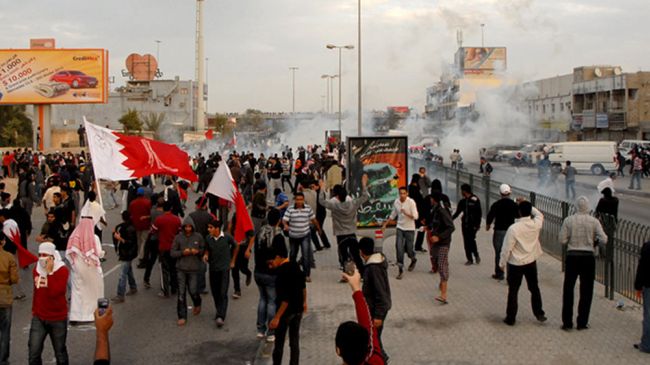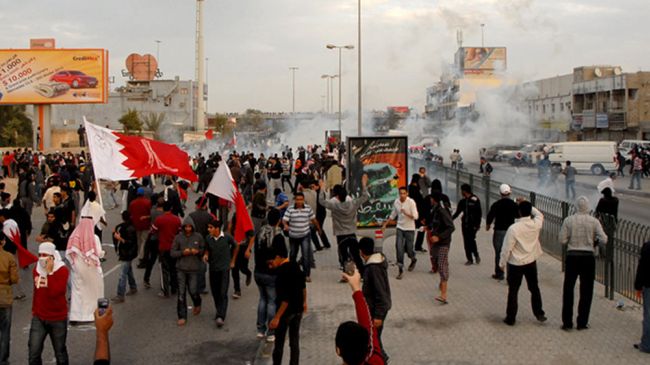 Saudi-backed Brutal Bahraini troops have attacked hundreds of people mourning the death of an elderly man killed by the Oppressor Al Khalifah regime forces over the weekend, Press TV reports.
The violence erupted in the eastern city of Sitra where people had come out to mourn the death of 85-year-old Mansour Salman who died after inhaling toxic tear gas in an anti-regime rally.
The protesters who had taken out to the street also condemned the continuous crackdown on anti-regime demonstrators and called for the downfall of the regime.
Similar incidents of violence have also been reported in the villages of Dair, Boory and several other locations across the country.
Bahrain has been hit by a wave of anti-regime protests since February 2011. Dozens have been killed and hundreds wounded in the regime's brutal crackdown on peaceful demonstrators.
Despite the ongoing crackdown, demonstrations have recently escalated in the kingdom.