Bahrain
Saudi-backed Regime forces attack protesters in Bahrain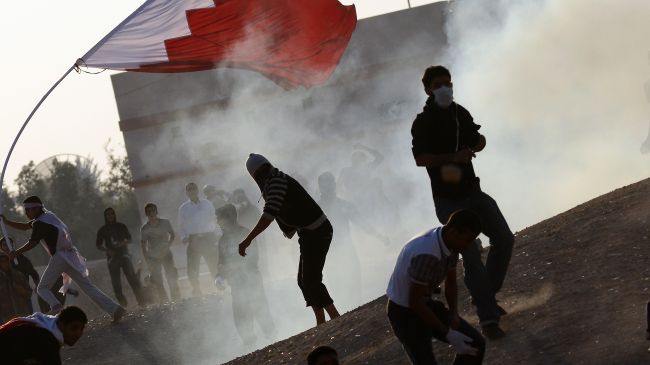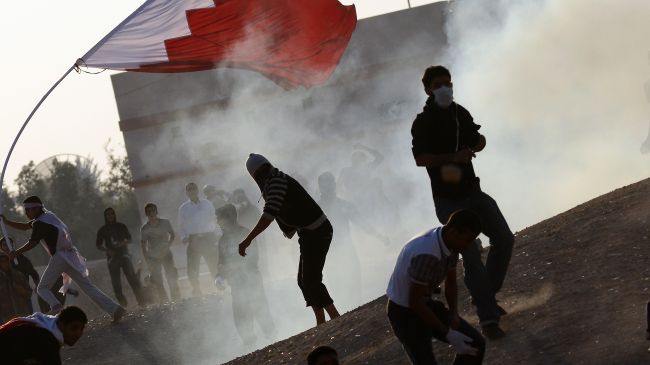 Regime forces in Bahrain have once again attacked anti-regime protesters in the Persian Gulf country as the ruling Al Khalifa continues its crackdown on the opposition.
Bahraini security forces fired teargas to disperse the demonstrators in the country's northeastern island of Sitra on Monday.
The protesters had reportedly taken to the streets to express solidarity with Yousef Baddah, who lost one of his eyes after being shot in the face by regime forces during a demonstration commemorating the death anniversary of his son Ali last month.
Ali, a teenage boy, had been run over by a police car during an anti-regime protest in 2011, when the popular uprising began in Bahrain.
Bahraini forces also raided the house of the deputy secretary general of the main opposition party, the al-Wefaq National Islamic Society.
Al Khalifa regime forces fired teargas at the house of Sheikh Hussein al-Dihi and nearby buildings in an attack that he described as "unprovoked."
Bahrain has been witnessing a popular uprising since February 2011. Scores of people have been killed and many more arrested since then. On March 14, 2011, troops from Saudi Arabia and the United Arab Emirates were deployed to Bahrain to assist the Manama government in its crackdown on peaceful protesters.