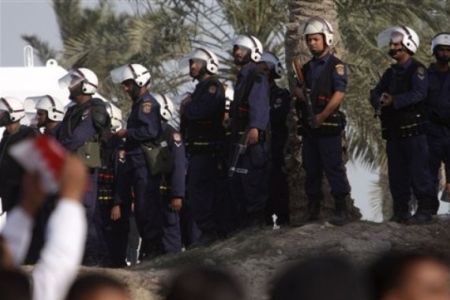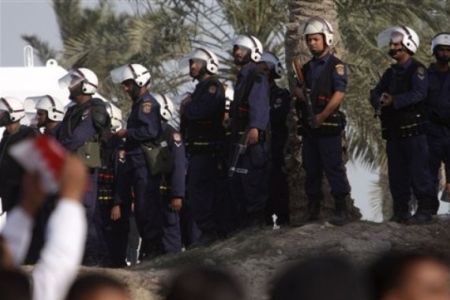 Bahraini forces backed by Saudi troops have opened fire on anti-government protesters in the northwestern village of Bani Jamrah, dispersing the protesters by force.
Witnesses say Bani Jamrah is now surrounded by military tanks and all entrances to the village are closed. There were no immediate reports of injuries.
Bahraini security forces have also attacked a crowd of anti-government protesters in Karzakan as they were heading to the village's cemetery following the Friday Prayers.
Anti-government protest rallies were also held in Diraz village and the town of A'ali where hundreds of protesters attended the funeral procession of Allama Sayyad Alawi al-Ghureifi.
Since the beginning of anti-government protests in Bahrain in mid-February, scores of protesters have been killed and many others have gone missing. Their bodies are frequently found days after.
According to the opposition, over 800 opposition activists have been arrested.
The protesters are demanding an end to the rule of the Al Khalifa dynasty.
Bahraini security forces with the assistance of Saudi and UAE troops are brutally cracking down on demonstrators.
Protesters, however, say they will continue their street demonstrations until their demands for freedom, constitutional monarchy as well as a proportional voice in the government are met.