Syria
Saudi Commander of Tahrir Al-Sham Assassinated in Idlib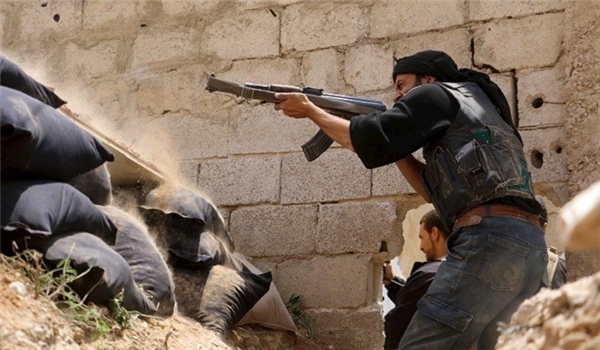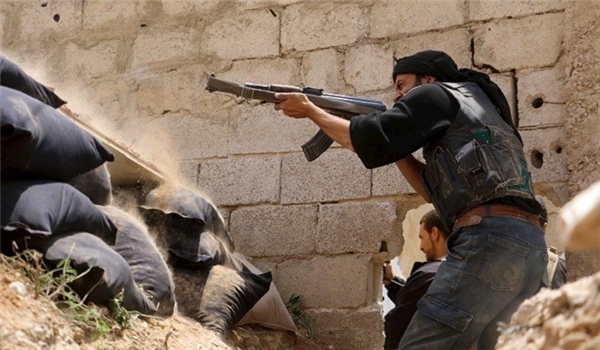 A Saudi commander of Tahrir al-Sham Hay'at (the Levant Liberation Board or the Al-Nusra Front) was assassinated in the Eastern parts of Idlib province.
News websites affiliated to the terrorists reported that Abu Mohammad al-Share'i was killed by unknown assailants in Saraqib city in Eastern Idlib.
They added that he was formerly a commander of Jund al-Aqsa terrorist group.
Relevant reports said on Tuesday that Abdullah Muhammad al-Muhaysini, the commander and Mufti (religious leader) of Tahrir al-Sham Hay'at has left the terrorist group only hours after leaked audio files indicated widening of rifts among the commanders of the Al-Nusra Front (Tahrir al-Sham Hay'at or the Levant Liberation Board), reports said.
Al-Muhaysini together with another mufti of Tahrir al-Sham named Mosleh al-Aliyani in a statement released on social networks on Monday declared their separation from the terrorist alliance, the Arabic-language media reported.
Al-Muhaysini and al-Aliyani mentioned the reason behind their separation as to be recent clashes between Tahrir al-Sham and Ahrar al-Sham in Idlib province and also leakage of the audio files and disrespecting the religious leaders (muftis).