Saudi continues bombardment of northern Yemen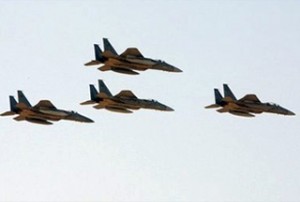 Al-Houthi group on Friday rejected suspension of air attacks by Saudi Arabia troops to the northern parts of Yemen.
The group said in a statement that tens of civilians were killed in Saudi war planes air strike on the area, al-Alam TV network reported.
"Saudi Arabia continues bombardment of Yemen's provinces of Al Jawf and Sa'dah," the statement read.
Al-Houthi group also aired the pictures of the places where bombarded by Saudi war planes.
48 people including thirteen children were killed and 25 others were wounded in al-Mashreqa and al-Araba villages, the group added.
This is while that the Saudi Arabia military officials had claimed said that the country has halted the military invasion to the northern parts of Yemen.