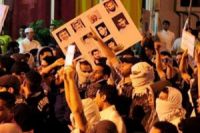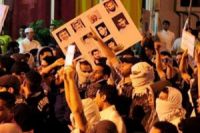 A court in Saudi Arabia has sentenced two young activists to prison for "inciting anti-regime demonstrations" in the town of Awamiyah, the Qatif region of Eastern Province.
According to Press TV, the Jeddah court on Friday gave one defendant a five-year sentence and the other a six-year sentence. Each of the defendants was also fined $13,000.
The two were found guilty of giving news coverage to anti-regime demonstrations in Qatif and publishing videos of street protests online.
Qatif demonstrators took to the streets to demand release of political prisoners. They also demanded equal rights and an end to government corruption and discrimination against the Shias in the country.
Thousands of political prisoners are reportedly being held behind bars in Saudi Arabia.
Sa'ad al-Faqih, the head of the UK-based Movement for Islamic Reform in Arabia, said on April 23 that the number of jailed activists ranged from 25,000 to 30,000.
Faqih also accused the government of stepping up the crackdown on dissent since the beginning of 2014.