Saudi Arabia
Saudi court ruling against Nimr outrageous: Analyst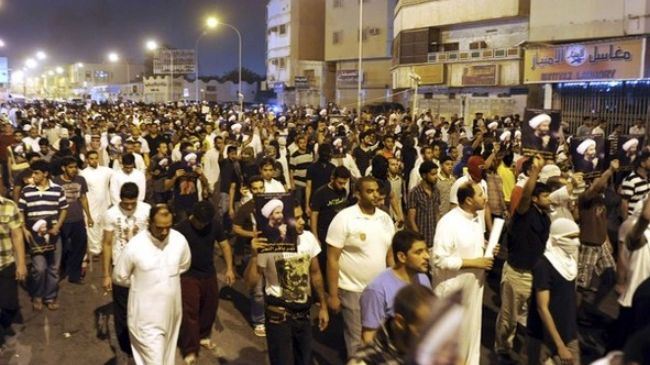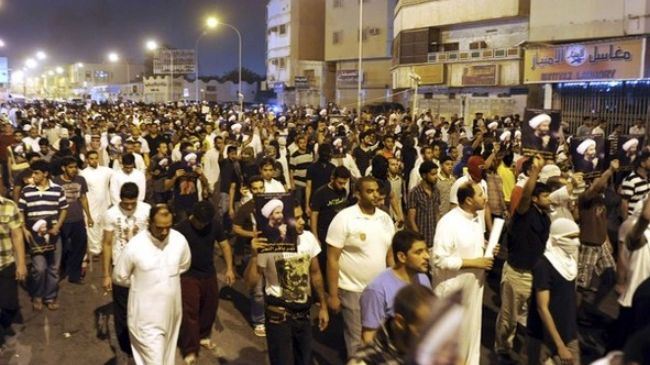 The death sentence against prominent Saudi cleric Sheikh Nimr al-Nimr is outrageous, a commentator said.
Kevin Barrett, editor at Veteran's Today from Madison, told Press TV in an interview Friday, "The human rights situation in KSA is completely atrocious and this death sentence against Sheikh al-Nimr is just outrageous."
"We're not talking about capital punishment in general. We're talking about an atrocious regime that tortures people based on their perfectly reasonable statements and beliefs."
Sheikh Nimr was sentenced to death at the Specialized Criminal Court in the Saudi capital, Riyadh, on Wednesday.
The court ruling prompted angry protests in Saudi Arabia. Several hundred people also gathered in London on Friday in solidarity with Nimr.
Amnesty International has called the death sentence for Sheikh Nimr "appalling," saying the verdict should be quashed since it is politically motivated.
Barrett also stated that Sheikh Nimr has "never been accused credibly of any serious wrong-doing at all."
"Instead he has simply spoken out against the outrageous tyranny of the ruling family of Saudi Arabia and as a result they are threatening to behead him and display his body."
The senior Saudi Shia cleric, who was attacked and arrested in July 2012, is accused of delivering anti-regime speeches and defending political prisoners.