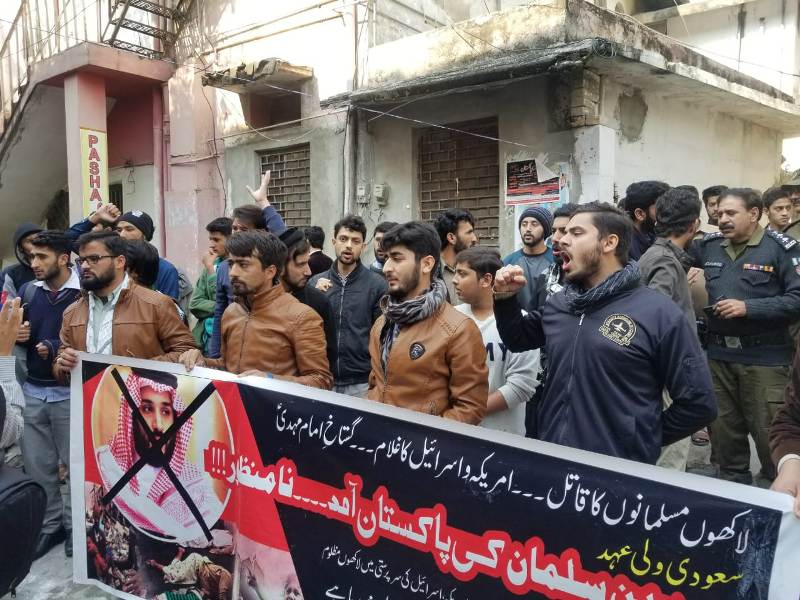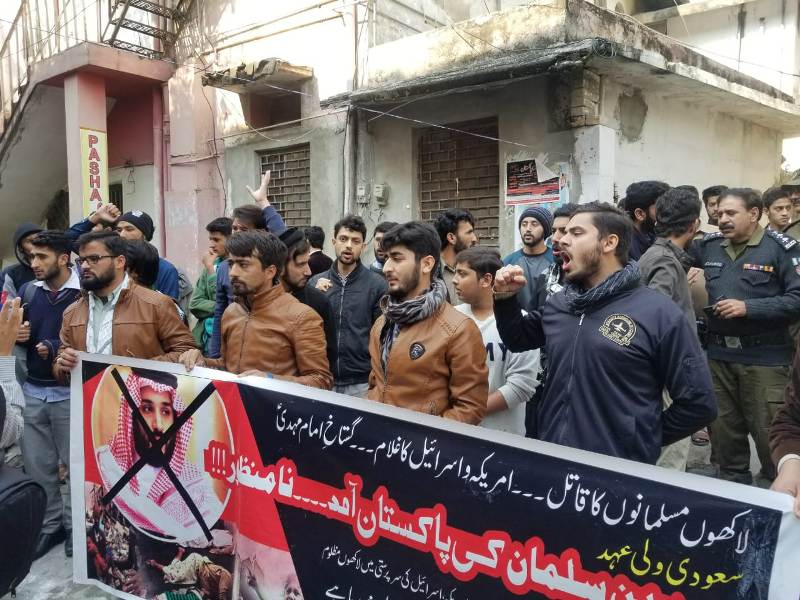 Demonstrators gathered in Pakistan's Rawalpindi on Friday to protest against the upcoming visit of Saudi crown prince Mohammed bin Salman (MBS) to Pakistan.
The protest was organized by different political and religious groups after the Friday prayers in Rawalpindi city.
Large number of protestors took to the streets of the city to express their anger at Saudi crown prince's visit.
They raised banners and chanted slogans against Saudi rulers and demanded that Saudi Arabia immediately stop killing of Yemeni people.
The crown prince is expected to arrive in Islamabad on Saturday to hold talks with the country's civil and military leadership.
Last Sunday, a protest took place in front of National Press Club in Islamabad against the Saudi official's visit.
Meanwhile a conference was also held at a local hotel here where the speakers said that those who are slaughtering the innocent Yemeni people would not be welcomed in Pakistan.
Saudi-led military alliance launched an all-out offensive against the impoverished Arab country Yemen in 2015 to bring back the fugitive President Mansur Hadi and has committed horrible crimes against the people of that country since then.
The Saudi-led coalition which has failed to gain its goals in Yemen war is now in a crisis and some of its members including Morocco have left it. Germany has also announced that it will not sell arms to Saudi Arabia to be used for killing Yemeni people.