Human Rights
Middle East
Saudi Arabia
Saudi Dissident Movement Stresses Continued Resistance against Saudi Regime
Lijan al-Hirak al-Shaabi, a popular group protesting against the policies of the Saudi ruling system, in a statement on Monday underlined continued resistance against Riyadh, describing the House of Saud as a sponsor of terrorism.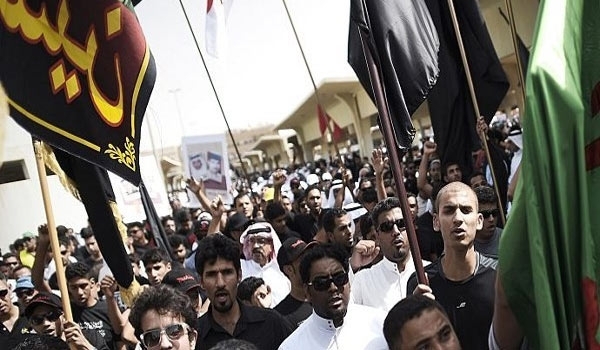 The statement described the Saudi government as a "sponsor of terrorism", stressing that the flames of popular moves against the regime will not die.
"The Saudi regime which rules the Arab Peninsula, introduces itself as a supporter of Islam, while it is a sponsor of terrorism and it shelters terrorists by means of misuing global political support in return for economic resources that it has gained from people's assets and properties," it added.
The statement referred to the Saudi security forces' destruction of al-Mansoureh village in Qatif region, the birthplace of Sheikh Nimr al-Nimr, the prominent Shiite cleric executed by Riyadh in 2016, saying that if the Saudi regime wants to annihilate the popular resistance, it will face more resistance.
Qatif, situated in Saudi Arabia's Eastern Province, has been the scene of anti-regime protests since 2011, with demonstrators demanding free speech, the release of political prisoners, and an end to economic and religious discrimination.
Riyadh has suppressed pro-democracy rallies, but to no avail as protests have intensified since January 2016 when the Al Saud regime executed respected Shiite cleric Sheikh Nimr al-Nimr.
In 2017, Awamiyah, another Shiite-populated Qatif town, witnessed a deadly military crackdown on protests that were being held against the regime's attempt to raze the historical Musawara neighborhood.
Saudi rulers claimed the district's narrow streets served as a hideout for armed men who were behind the attacks on Saudi forces in Eastern Province.
Riyadh then deployed military forces with heavy weapons to the town, while bulldozers escorted by heavily armored military vehicles demolished several houses, businesses and historical sites across the region.
Dozens of civilians were killed during the weeks-long military crackdown. Some 30,000 people also fled the town.