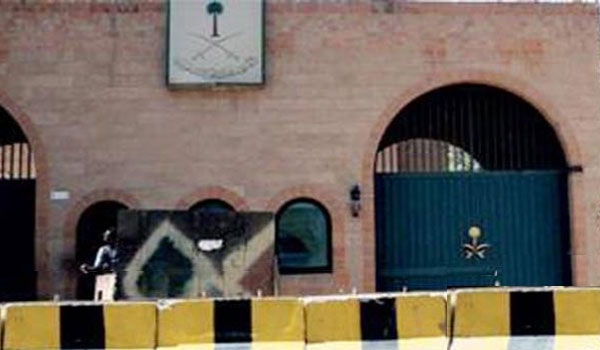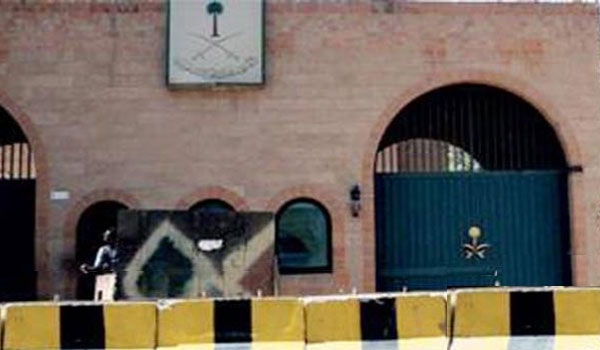 The security forces guarding the Saudi mission in Sana'a surrendered the embassy to Ansarullah forces, Yemeni media sources said on Saturday.
Yemeni al-Hayad and al-Waqe' al-Yemeni news websites reported that Ansarullah forces drove all the 40 Saudi embassy guards out of the mission and ordered them to surrender their weapons without any resistance, and they did.
The reports said Ansarullah took control of the Saudi embassy in Sana'a in reaction to the Saudis' continued attacks on residential areas and hospitals alongside army positions in Yemen.
Meantime, clashes between the popular Ansarullah and the Saudi-backed loyalists of the fugitive president continue in the Southern parts of the country as Saudi Arabia has been striking Yemen for 66 days now to restore power to fugitive president Mansour Hadi, a close ally of Riyadh.
The Saudi-led aggression has so far killed at least 4,132 Yemenis, including hundreds of women and children.
Hadi stepped down in January and refused to reconsider the decision despite calls by Ansarullah revolutionaries of the Houthi movement.
Despite Riyadh's claims that it is bombing the positions of the Ansarullah fighters, Saudi warplanes are flattening residential areas and civilian infrastructures.