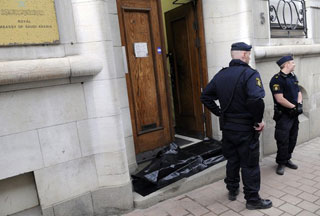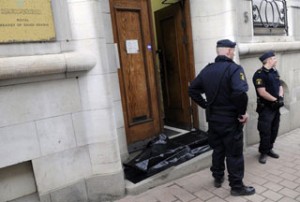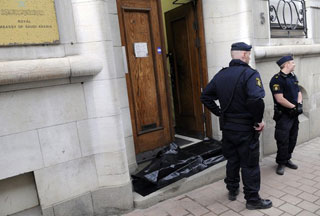 Unknown assailants have attacked the Saudi Arabian embassy in Sweden by throwing a Molotov cocktail at a window that overlooks the street.
The incident, which took place Friday night, caused no injuries among the Embassy staff, the Saudi Press Agency reported, citing an official source at the Embassy.
The unnamed source added that the building itself did not suffer any damage, except for the broken window.
According to the source, work has not stopped at the Embassy and its doors are still open to the public.
Immediately after the incident, the Embassy staff contacted Swedish authorities, asking for a full inquiry.
Swedish investigators have reportedly started looking into the matter.