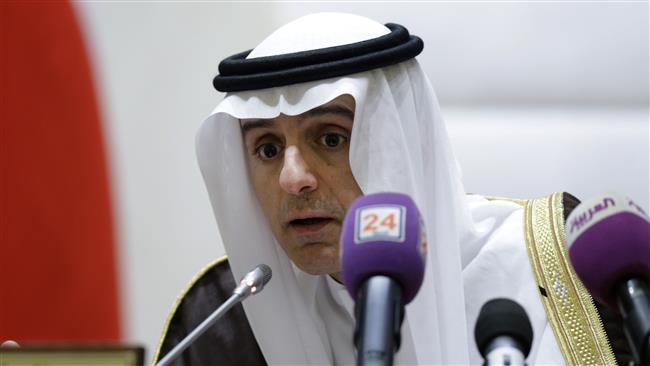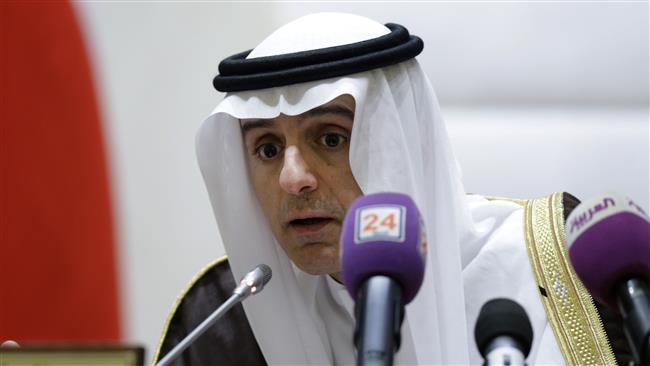 Saudi Arabia says it is still early to engage in negotiations with Israel within the format of a "peace" initiative, despite the fact that Riyadh has reportedly agreed to tailor the plan to Tel Aviv's demands.
"It's a little early for one to assess the seriousness of the Israeli side to begin talks based on the Arab peace initiative," Saudi Foreign Minister Adel al-Jubeir said on Tuesday.
The Saudi proposal, the so-called Arab Peace Initiative, was unveiled in 2002. It offers to normalize ties with Israel by 22 Arab countries in return for Tel Aviv's withdrawal from the occupied West Bank.
Tel Aviv has rejected the initiative due to the fact that the proposal calls for Israel to accept the right of return for the Palestinians who were forced to flee their homes under the Israeli occupation.
Last month, Israeli newspaper Arutz Sheva reported that Saudi Arabia and its Persian Gulf allies, namely Jordan and Egypt, had been sending messages to Israel through various emissaries, including former British PM Tony Blair, asking it to resume Middle East negotiations under new terms, which include changes to the initiative.
Also last month, Anwar Eshki, a well-connected former general in the Saudi military, said Saudi Arabia would open an embassy in Tel Aviv if Israel accepted the Saudi initiative.
On Monday, Israeli Prime Minister Benjamin Netanyahu and the regime's newly-sworn-in Minister for Military Affairs Avigdor Liberman said during a joint statement that they were ready "to negotiate with the Arab countries on updating the Arab peace initiative."
The potential "update," the statement added, had to "reflect the dramatic changes since 2002, and to maintain the agreed goal of two states for two peoples."
Al-Jubeir played down the statement, saying, "When the Israeli prime minister spoke about it, he spoke about some clauses that he considers positive, not about accepting the initiative as the basis of talks."