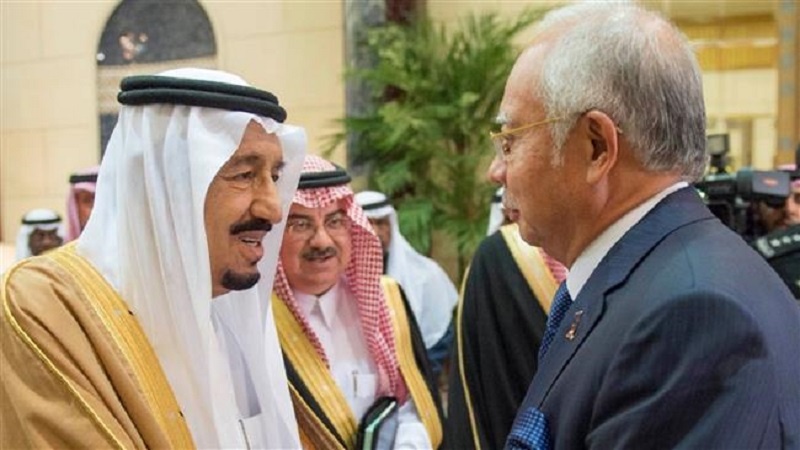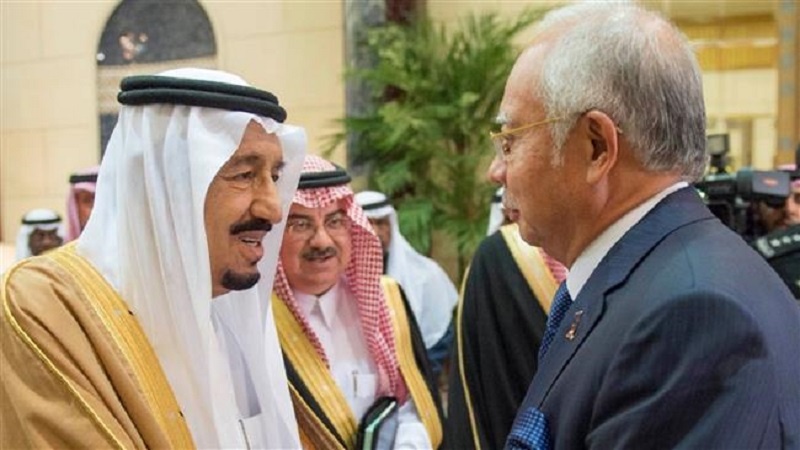 The zionist Saudi regime Foreign Minister admits that the regime gave nearly USD 700 million to Malaysian Prime Minister Najib Razak, who has faced corruption charges since the huge grant came to light last year.
Adel al-Jubeir said Friday that the $681 million (£479 million) Riyadh offered to the premier was a "genuine donation with nothing expected in return."
Last July, the Wall Street Journal revealed for the first time that some $700 million had been transferred to Najib's private accounts before the 2013 general election. The report suggested that the money came from a state development fund.
At the time, Najib was already engulfed in a scandal surrounding state fund 1Malaysia Development Berhad (1MDB) and deposits into his private accounts worth around $680 million.
However, Malaysia's attorney general cleared Najib of any criminal wrongdoing earlier this year, saying the $681 million transferred into his account back in 2013 was from the Saudi royal family and was personal donations.
According to the attorney general, Najib had returned USD 620 million of the money to the Saudi royal family in August 2013, about five months after the transfer.
The Malaysian opposition has challenged the attorney general's ruling, arguing that the transfer of personal donations did not rule out corrupt motives or transactions.
On Friday, Saudi foreign minister said, "We are also fully aware that the attorney general of Malaysia has thoroughly investigated the matter and found no wrongdoing."
The remarks by Jubeir came after leaders from across Malaysia's political spectrum called for the ouster of Najib after he returned from a four-day visit to Saudi Arabia back in March.