China
Saudi Arabia
Saudi girls flee violent abuse in Saudi Arabia, stopped in Hong Kong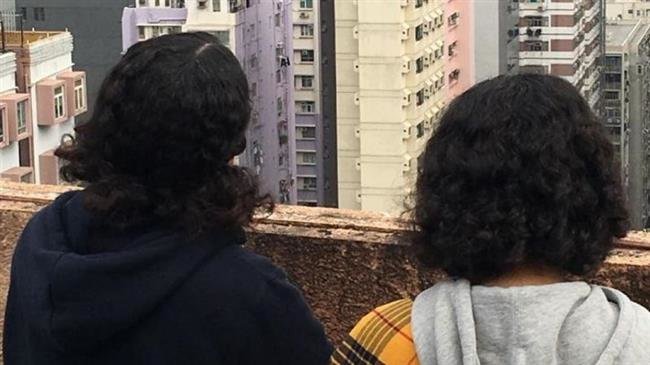 Two Saudi Arabian sisters have fled violent abuse in Saudi Arabia and are currently in Hong Kong, where they have been stopped by Saudi consular officials, their lawyer has announced, as Saudi Crown Prince Mohammed bin Salman is in China for a visit.
The sisters, who are aged 18 and 20 but whose identities have not been revealed, arrived in China in September last year after fleeing a family holiday in Sri Lanka and were planning to fly to Australia to seek asylum there, their lawyer, Michael Vidler, said in a statement on Thursday, explaining that they suffered violent abuse in Saudi Arabia.
"These brave, young, intelligent women have been living in fear, in hiding and in legal limbo in Hong Kong, not knowing what their future holds," Vidler said.
He added that the pair hoped to find a third country as a "place of safety" as soon as possible.
The case is the second of its kind this year. Last month, an 18-year-old Saudi girl made global headlines by locking herself inside an airport hotel room in Bangkok after fleeing domestic abuse by her own family. She was later granted asylum in Canada.
The development also comes as Crown Prince Mohammed is on a tour of Asia in an attempt to partially repair Saudi Arabia's image in the wake of international scandals, including the state murder of one of his critics.
The sisters, who have adopted the aliases Reem and Rawan, were intercepted by officials during their stopover in Hong Kong, before they managed to escape and enter the city as visitors, their lawyer further said.
He quoted the women as saying that their connecting flight to Australia was canceled and the officials "attempted to deceive the sisters" into boarding a flight back to Saudi Arabia.
According to the lawyer, the sisters later learned that the men were in fact Saudi Arabia's consul general and vice consul general in Hong Kong.
"We fled our home to ensure our safety," the pair said in the same statement released by Vidler, adding, "We hope that we can be given asylum in a country which recognizes women's rights and treats them as equals. We dream of being in a safe place where we can be normal young women, free from violence and oppression."
The sisters were told by the Hong Kong Immigration Department in November last year that their Saudi passports had been invalidated and they could only stay in the city until February 28.
"We do not want to face the same fate as Mr Jamal Khashoggi," they wrote on Twitter, referring to the Saudi dissident journalist and critic of Crown Prince Mohammed who was killed and whose body was dismembered by government agents at Saudi Arabia's consulate in Istanbul last October.
Khashoggi is widely believed to have been killed on Mohammed's order.
Police in Hong Kong, which reunited with China in 1997, confirmed that they had received a report from "two expatriate women," and said that an investigation was underway. But they did not give further details.
The Hong Kong Immigration Department said it would not comment on individual cases, while China's Foreign Ministry spokesman Geng Shuang said he had no information yet about the case.
Saudi Arabia has long faced strong criticism for mistreating women besides its other human rights violations. Under the kingdom's male guardianship laws, men are allowed to exercise arbitrary authority to make decisions on behalf of their female relatives.
Since May, Saudi authorities have detained more than a dozen prominent women's rights activists, most of whom campaigned for the right to drive, which was only granted in June this year.
Riyadh has also come under intense scrutiny from its western allies over the killing of Khashoggi as well as possible war crimes in an ongoing war on Yemen.