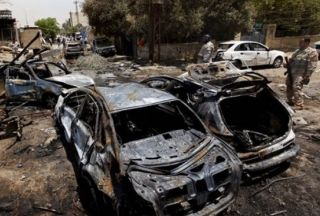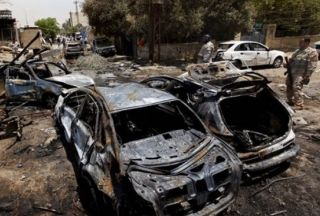 Saudi security forces are reportedly involved in training terrorists operating in Iraq, where political leaders are pushing to form a ruling coalition.
Reports from Saudi Arabia say militants are assembled in a base set up outside Abha in the Red Sea province of Asir where they receive training on how to carry out "suicide attacks" and bombing operations.
The participants, mostly crossing into Iraq via Jordan and Syria, receive theoretical courses which portray Shia Muslims as "infidels" who deserve to be killed, and call the Iraqi government a "government of the infidels."
Iraq has witnessed bombings and terror attacks on an almost daily basis since the US-led invasion of the country in 2003, which toppled Iraq's notorious dictator Saddam Hussein but also opened the gates for unrelenting violence by al-Qaeda-linked Sunni extremists.
Every time Iraqi political parties move closer to bridge their differences to secure a unity deal toward forming a long-delayed new ruling coalition, the progress is smothered by further bloodshed as orders for fresh terror operations are issued.
Nearly 50 people lost their lives in two separate bomb explosions in the Iraqi capital Baghdad on Sunday, marking the country's bloodiest day in more than two months.
The deadly incident came amid reports that Iraqi rivals were close to agree on reinstating the country's incumbent Prime Minister Nouri al-Maliki, which would effectively end the current political stalemate in the wake of the March 7 parliamentary elections which did not give an outright victory to any of the parties involved.
Meanwhile, a US air force commander has recently paid a clandestine visit to the Arab kingdom to discuss the deployment of additional forces in the Sharurah district, near the Yemeni border.
A new government would also fill the existing security gap blamed for an increase in militancy, and actually render the US military presence in the war-wracked nation useless.