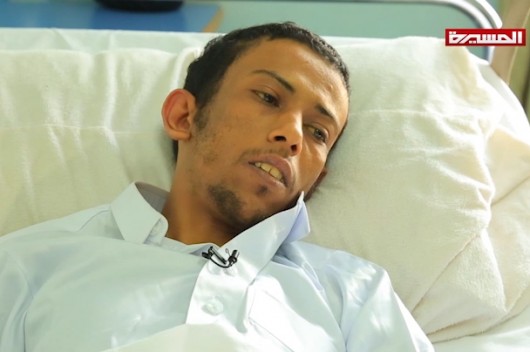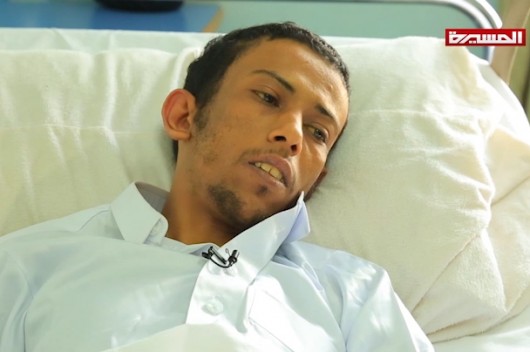 Saudi captive held by Yemeni revolutionaries appeared in a video in which he called on his country's authorities to fasten a swap deal that secures his release.
In an footage broadcast on Yemeni Arabic-language al-Massirah television channel, prisoner Moussa Shoui Ali Awaji talked about his health deterioration, stressing that he is in need to undergo a surgery outside Yemen.
Awaji, who was captured by Yemeni revolutionaries two years ago, said he suffers a viral infection pf the liver, urging Riyadh to fasten a prisoner swap deal that secures his release and treatment.
In the video, the Saudi captive called his family and briefed them on his health condition.
Al-Massirah also reported that Yemen's prisoners committee informed the Saudi side on Awaji's health condition and that he can't be treated in Yemen due to the blockade imposed by the Saudi-led aggression.
Yemen has been since March 2015 under brutal aggression by Saudi-led Coalition, in a bid to restore control to fugitive president Abd Rabbu Mansour Hadi who is Riyadh's ally.
Tens of thousands of people have been killed and injured in the strikes launched by the coalition, with the vast majority of them are civilians.
The coalition, which includes in addition to Saudi Arabia and UAE: Bahrain, Egypt, Morocco, Jordan, Sudan and Kuwait, has been also imposing a harsh blockade against Yemenis.