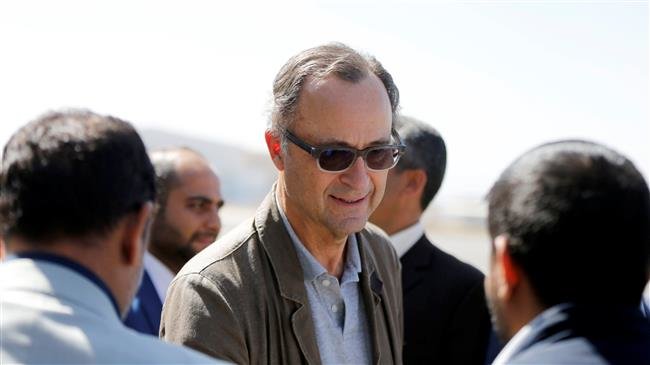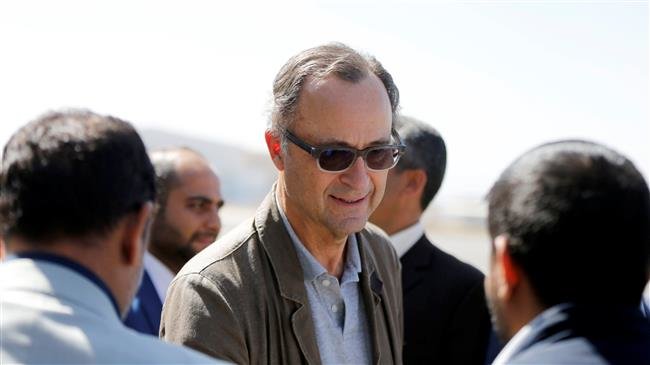 Enemy of Islam Saudi regime, which has invaded Yemen, has carried out new airstrikes in the Red Sea port of Hudaydah despite a ceasefire and shortly after a meeting there involving UN observers.
The attacks hit an area near Qabiah Village in Bayt al-Faqih District on Friday, PressTV's correspondent Mohammed al-Attab reported from Hudaydah's countryside.
Earlier, the observers had met with representatives of Yemen's former government, which the Saudi-led invasion seeks to restore, and the popular Houthi Ansarullah movement, which defends the country against the invaders.
The United Nations dispatched the team after the two sides hammered out the truce deal affecting Hudaydah Province in Sweden on December 18.
Child killed
The strikes were the latest to be committed by Saudi Arabia and the forces backed by the kingdom since the agreement was reached.
On Friday, Yemeni army spokesman Brigadier General Yahya Saree said Saudi Arabia had violated the truce as many as 158 times over the previous 24 hours, Yemen's al-Masirah television network reported.
He said Saudi-backed militants had attacked various areas across Hudaydah with mortar rounds, adding that one such attack against the province's Hays District had killed a child and injured another.
"Saudi-backed forces have been accused of committing 70 truce violations only on Thursday, including firing mortar shells and bombarding areas in the eastern side of Hudaydah," Attab said.
"We felt relieved after the declaration of the ceasefire…also, after the arrival of the UN team of observers. But we fear the current violation of the truce could spark another brutal cycle of violence in the port city," said a local resident.
"Ansarullah movement has given concessions out of consideration for the civilians in Hudaydah and across Yemen. This goodwill gesture should be respected as it is not a sign of weakness. Ansarullah fighters and we beside them will defend our city and invaders will enter over our dead bodies," said another.
The truce deal saw the parties agree to let local forces take control of the port, which receives some 80 percent of the humanitarian aid headed into Yemen.
Saudi Arabia launched the offensive in 2015 at the head of the coalition, which also comprised many of its regional allies. The invasion has killed thousands through indiscriminate attacks and brought the country close to the edge of famine, including by blocking entry of foodstuffs and medical supplies through the port.
"The failure of the current truce should shatter a glimmer of hope that was created by the unprecedented talks in Sweden," Attab said.
"Yemenis believe if such brutal intervention stops, the country's political factions can bring the country back to order and end the humanitarian crisis."