Egypt
Saudi King Meets Egypt's Sisi in Cairo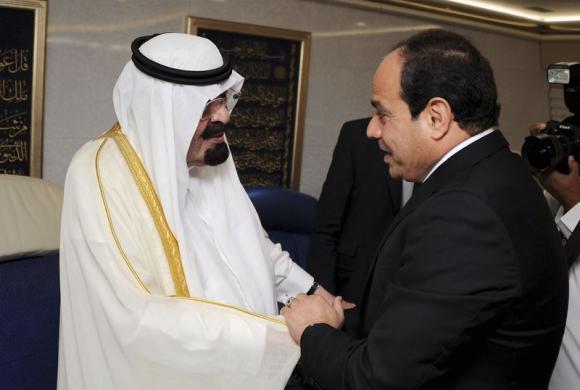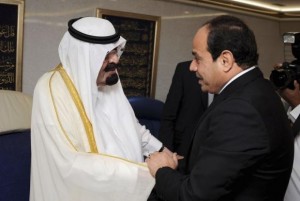 Saudi King Abdullah bin Abdulaziz on Friday night met with recently-elected Egyptian President Abdel-Fattah al-Sisi on board the former's royal plane.
State television showed Sisi – accompanied by Prime Minister Ibrahim Mahlab and Defense Minister Sedki Sobhi – boarding the Saudi monarch's private plane shortly after it touched down at Cairo International Airport.
On the plane, state television showed the Saudi king – moving around with the use of a walker – receiving the Egyptian leader, before both were served Arabian coffee in a sign of traditional Saudi hospitality.
According to airport sources, the meeting lasted 35 minutes.
King Abdullah arrived in the Egyptian capital en route from Morocco, where he had been on private holiday.
The visit is King Abdullah's first to Egypt since the latter country's 2011 uprising, which ended the 30-year rule of president Hosni Mubarak, who had been a longstanding ally of Riyadh.
Saudi Arabia was among the first Arab countries to welcome last year's ouster of elected Muslim Brotherhood president Mohammad Mursi by the army following opposition protests.
The oil-rich kingdom has since poured billions of dollars into propping up Egypt's foundering economy.
In March, Saudi Arabia labeled Muslim Brotherhood group a "terrorist organization" following a similar move by the Egyptian government three months earlier.