Middle East
Saudi Arabia
Saudi king's younger brother never returning to homeland after criticizing top royals: Report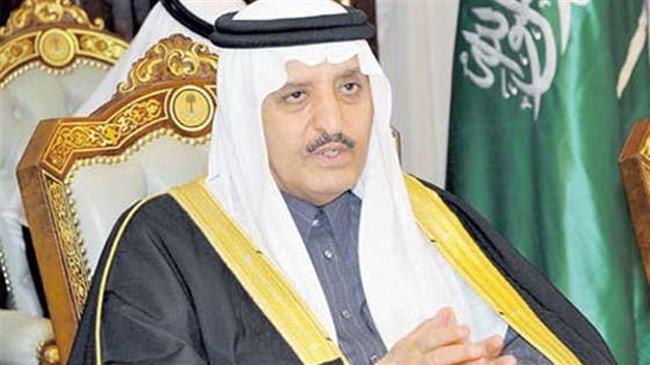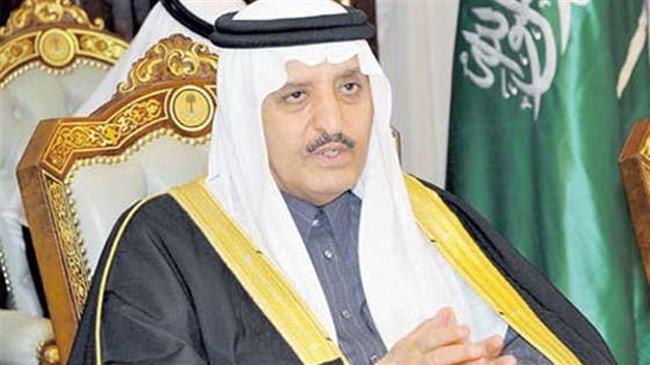 Saudi King Salman's younger brother Prince Ahmed bin Abdulaziz is reportedly considering never returning to his homeland after criticizing the king and Crown Prince Muhammad bin Salman (MBS), while speaking to Yemeni and Bahraini protesters.
Earlier this week, when Yemeni and Bahraini protesters gathered outside his home in the British capital, London, chanting "Down, down Al Saud. Criminal Family" in condemnation of Riyadh's actions in their countries, Abdulaziz said the responsibility laid on his brother and nephew and not the whole Al Saud family.
"Why are you saying this about Al Saud?" Ahmed can be heard as saying on a video that has since gone viral. "What does the whole of the Al Saud family have to do with this? There are certain individuals who are responsible. Don't involve anyone else."
Pressed to be more specific, the prince replied, "The king and the crown prince, and others in the state."
A Saudi prince has pointed the finger at King Salam and Crown Prince Mohammed bin Salman for the devastating war in Yemen.
Within hours, the official Saudi Press Agency (SPA) tried to contain the damage by reporting that the "interpretation" that the king's brother had criticized the king was "inaccurate" and he only meant the two royals were responsible because of their positions.
On Saturday, however, a very close source to Abdulaziz revealed to the Middle East Eye that the SPA report was fake and the prince stood by his original comments.
If true, this is the first time that a Saudi royal of Abdulaziz's rank is breaking their silence on the ongoing onslaught of Yemeni people in the years-long Saudi war against the impoverished southern neighbor, while also protesting the Riyadh regime's role in the deadly crackdown of anti-Al Khalifah protesters in Bahrain.
The comments show that Salman and his son Muhammad have decided to push ahead with those interventions without consulting the family, a break from years of tradition.
The unhappy prince had shown his displeasure with such untraditional moves before, most notably when he opposed MBS' unusual rise to power as crown prince by replacing the heir to crown, Prince Muhammad bin Nayef last year.
Abdulaziz, as a member of three-man Allegiance Council, opposed bin Salman's appointment and withheld his allegiance. He has personal reasons to do so as well, since the current king and his predecessor have refused to appoint him as crown prince on two different occasions.
After the video of Prince Ahmed's remarks surfaced, a hashtag in Arabic went viral, reading, "We pledge allegiance to Ahmed Abdulaziz as king."
Fear of retribution
If there is one legitimate reason to justify Abdulaziz's self-exile it is MBS' ongoing crackdown on princes and dissidents, which has seen him arrest and detain many other royals in fear of a potential coup.
What seems to be keeping the prince from a similar fate is his relation to the king, which provides him with some degree of personal protection, allowing him to freely go in and out of Saudi Arabia and tour the United States and Britain.
Riyadh has stepped up the crackdown over the past weeks, requesting death sentences for several prominent opponents of the regime, including senior Muslim preacher Sheikh Salman Awdah.