Middle East
Saudi Arabia
Yemen
Saudi-Led Coalition Has Worst Criminal Record in World: Houthi
Leader of Yemen's Houthi Ansarullah movement Abdul-Malik Badreddin al-Houthi condemned the Saudi-led coalition for recent air strikes on civilians in the Yemeni capital of Sana'a, saying the worst criminal record in the world belongs to the US-backed alliance.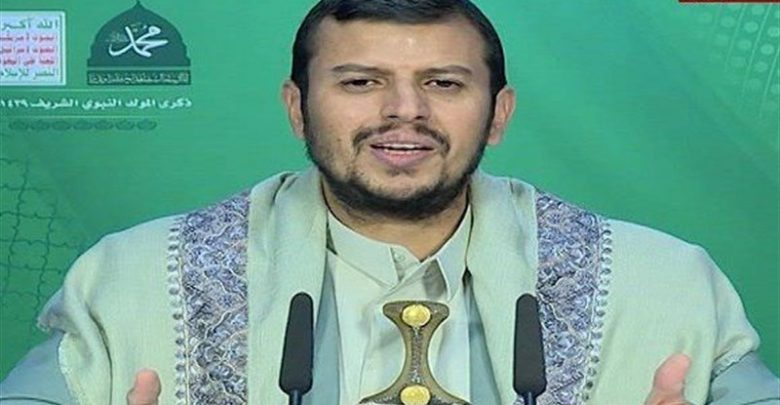 "The worst criminal record in the world belongs to the coalition of aggressors led by Saudi Arabia and the United Arab Emirates," Houthi said, according to the Arabic-language al-Mayadeen TV.
He added, though, that the continued crimes of the Saudi-led coalition have never weakened the Yemeni nation's determination to resist and counter the aggressors.
Thursday's airstrikes on Yemen's capital that reportedly killed five children and injured dozens more, have been strongly condemned by UN agencies, which have warned of the "brutal toll" on civilians of more than four years of conflict.
"Several people were killed and dozens were injured when airstrikes hit Sana'a city," said Jens Laerke, Spokesperson for the humanitarian affairs coordination office (OCHA), according to the official website of the UN.
The OCHA Spokesperson's comments follow an appeal by United Nations Children's Fund (UNICEF) to the UN Security Council on Wednesday to save the lives of 15 million children across the war-torn country.
Yemen's defenseless people have been under massive attacks by the coalition for more than four years but Riyadh has reached none of its objectives in Yemen so far.
Since March 2015, Saudi Arabia and some of its Arab allies have been carrying out deadly airstrikes against the Houthi Ansarullah movement in an attempt to restore power to fugitive former president Abd Rabbuh Mansour Hadi, a close ally of Riyadh.
Official UN figures say that more than 15,000 people have been killed in Yemen since the Saudi-led bombing campaign began.
The Saudi war has impacted over seven million children in Yemen who now face a serious threat of famine, according to UNICEF figures. Over 6,000 children have either been killed or sustained serious injuries since 2015, UN children's agency said. The humanitarian situation in the country has also been exacerbated by outbreaks of cholera, polio, and measles.