Saudi Arabia
Middle East
Yemen
Saudi-led coalition will be hurled into dustbin of history, Yemeni defense minister says
The Yemeni defense minister in the National Salvation Government says the Saudi-led military coalition will be thrown into the "dustbin of history" if it does not change course and presses ahead with its atrocious campaign and brutal siege against its southern neighbor.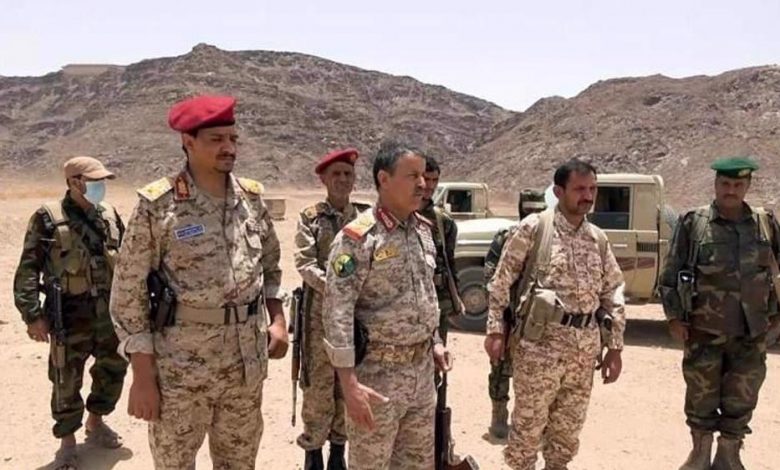 Major General Mohammad al-Atifi made the remarks on Monday as he visited contingents of Yemeni army troops and fighters from allied Popular Committees at an undisclosed location in Yemen's northern province of al-Jawf.
"Yemeni Armed Forces are now more prepared than any time before, and are in possession of strategic weapons as well as all means of deterrence," he said.
"We warn the coalition of aggression against continuation of the war and cruel siege against the Yemeni nation," he said, adding, "If enemies persist with their behavior, abject failure awaits them all and they will be thrown into the dustbin of history," the Yemeni defense minister pointed out.
He warned enemies to be mindful of their mistakes and errors, saying, "If they make a mistake, we will cut off their hands."
Saudi-led coalition seizes another Yemeni tanker in violation of truce
Meanwhile, the Saudi-led coalition forces seized another Yemen-bound oil tanker carrying thousands of tons of fuel for the crisis-hit country in flagrant breach of an ongoing UN-brokered ceasefire.
Essam al-Mutawakil, a spokesman for the Yemeni National Oil Company, told the official Saba news agency on Monday that the coalition did not allow the Uhud tanker, which was carrying more than 31,000 tons of gasoline, to offload its cargo at Yemen's western port of Hudaydah.
Mutawakil added that the ship was seized, despite having been inspected and cleared for the port by the United Nations staff, and necessary entry permits.
He highlighted that the seizure takes to five the number of Yemen-bound fuel ships impounded by the Saudi-led alliance.
Saudi Arabia launched the devastating war on Yemen in March 2015 in collaboration with its Arab allies and with arms and logistics support from the US and other Western states.
The objective was to reinstall the Riyadh-friendly regime of Abd Rabbuh Mansur Hadi and crush the Ansarullah resistance movement, which has been running state affairs in the absence of a functional government in Yemen.
While the Saudi-led coalition has failed to meet any of its objectives, the war has killed hundreds of thousands of Yemenis and spawned the world's worst humanitarian crisis.