Saudi Arabia
Middle East
Yemen
Saudi-led forces play al-Qaeda card again to preempt fiasco in Ma'rib
The Saudi Arabia-led coalition invading Yemen resorts again to the mass recruiting of al-Qaeda terrorists in order to prevent its easily predictable defeat in the strategic Yemeni province of Ma'rib.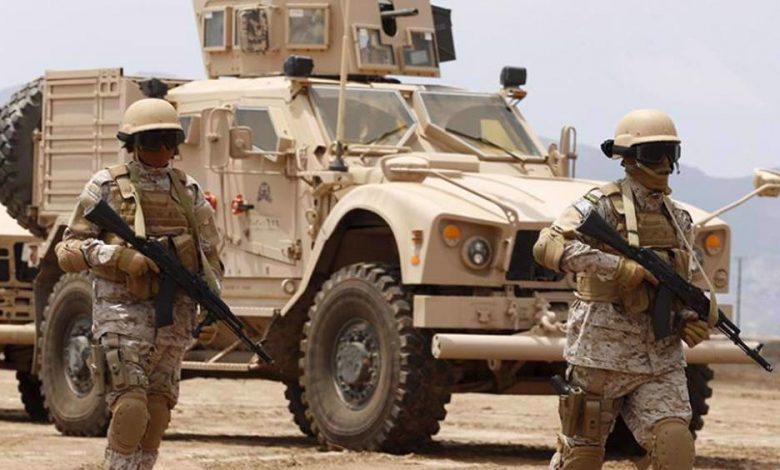 Speaking to Yemen Press Agency (YPA) on Tuesday, informed sources in the west-central province said the coalition's forces had brought over "tens of members of the al-Qaeda [terrorist group] from Saudi Arabia to Ma'rib's capital city." The provincial capital bears the same name as the province itself.
The al-Qaeda mercenaries, they said, "included foreigners wearing Afghan outfits."
The terrorists were transferred to the city on board three buses through the al-Wadia border crossing between the kingdom and its southern neighbor.
They were welcomed during a reception ceremony held at the house of the ringleader of the so-called al-Islah Party, a Salafist group, the sources noted.
The news agency said the development was "nothing new" since the coalition had been enlisting elements belonging to Qaeda and its fellow Takfiri terrorist outfit of Daesh repeatedly since 2015.
The Riyadh-led military campaign began in March that year to restore power to the Saudi kingdom's favorite officials in Yemen.
The drawn-out battle has stopped well shy of all of its goals, despite killing tens of thousands of Yemenis and turning entire Yemen into the scene of the world's worst humanitarian crisis.
Yemen's defense forces have, however, vowed not to lay down their arms or stop their resistance operations until the country's complete liberation.
Ma'rib, which is wedged right in the middle of a whole host of other Yemeni provinces, has turned into a focus of the forces' liberation operations for many months now.
The province's recapture, towards which many advancements have been made so far, is expected to pave the way for further military victories for Yemen's defenders.
The forces have now begun using Ma'rib as a launch pad to try and liberate the neighboring province of al-Bayda.
Speaking to Press TV on Wednesday, Yemeni Foreign Minister Hisham Sharaf said Saudi Arabia and its allies had been funneling Ma'rib's oil and gas revenues to their mercenaries in order to help finance the war. He described potential victory in the battle for the province as a prelude to peace for the entire country.
The report concerning the coalition's playing the Qaeda card again came shortly after Mohammed Abdul-Salam, the popular Yemeni Houthi Ansarullah movement's spokesman, said the country's defense forces had reached the city of Ma'rib's gateways.
He said those who were fighting the forces in Ma'rib were not the citizens of the province itself, "but are from certain groups, whom the enemies have gathered there from various areas."