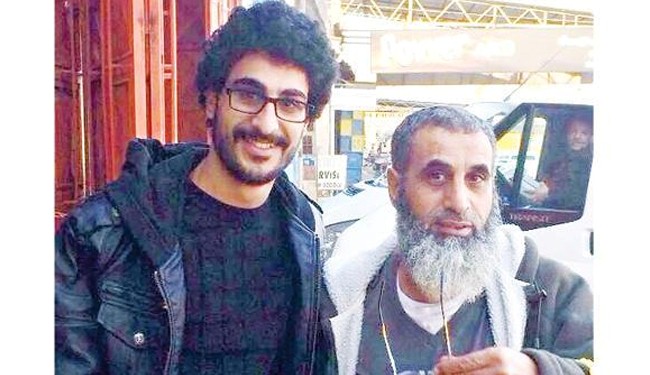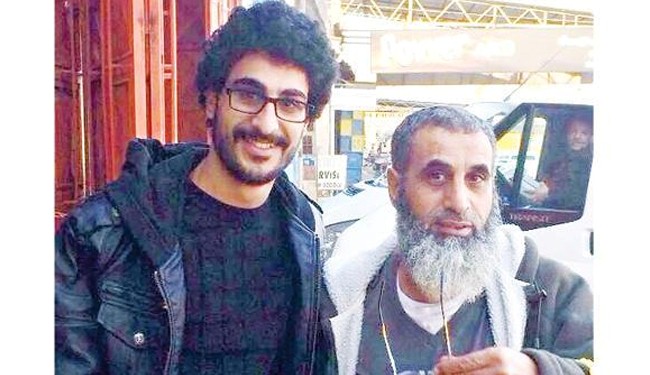 A young Saudi has returned to the Kingdom after spending six months fighting in Syria for the terrorist Islamic State of Iraq and the Levant (ISIL), sources say.
Sulaiman Al-Subaie, who gained widespread popularity through his entertaining Keek videos, left Saudi Arabia for Syria through Turkey last August to join the ISIL. But he turned himself in to the Saudi authorities in Turkey, his father, Saud, tweeted on Tuesday.
The reasons for his return and abandoning the ISIL have yet to be determined. Many scholars have warned Saudis against joining the terrorism in Syria with any faction, calling it "the land of fitnah (sedition)" because Muslims are waging war on each other.
Al-Subaie's fellow Saudi Keek entertainer Sultan Al-Harthi tweeted early on Tuesday morning: "Happy return!" in reference to Al-Subaie's arrival in Saudi Arabia. Al-Harthi posted a photo of him and Al-Subaie taken onboard a Turkish flight.
In Syria, Al-Subaie was active on his Twitter account with over 300,000 followers reporting about his daily activities with other militants and posting photos of dead combatants taken in undisclosed locations in Syria. Other photos of Al-Subaie, apparently with fellow Saudis, seem to have been taken during this winter in Syria. He posted his last tweet on Jan. 22.
Al-Subaie's return comes in the wake of calls by various people in Saudi Arabia warning youngsters about taking up dubious extremist causes.
Saudis on social media networks have reacted with caution to Al-Subaie's return. Some said that Al-Subaie would need "serious rehabilitation" because he went with "enthusiasm" to fight in Syria and must have been affected by "Al-Qaeda ideology as seen by his tweets."
Syria has been gripped by deadly unrest since 2011. According to reports, the Western powers and their regional allies — especially Qatar, Saudi Arabia, and Turkey — are supporting the militants operating inside the country.
On December 9, Syria urged the United Nations to stop Saudi Arabia from "supporting Al-Qaeda-linked militants" and fanning the flames of "terrorism" in the country.
The United Nations says more than 100,000 people have been killed and millions displaced due to the turmoil that has gripped Syria for nearly three years.