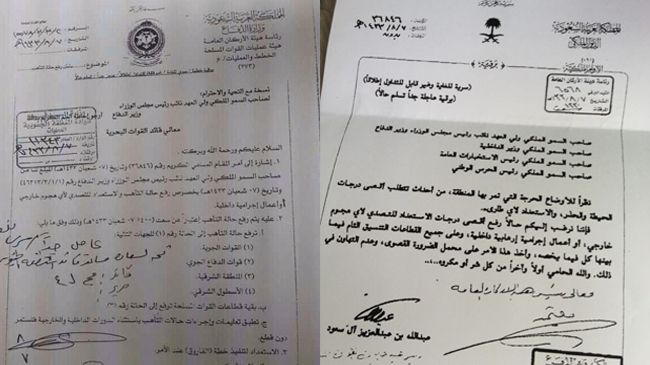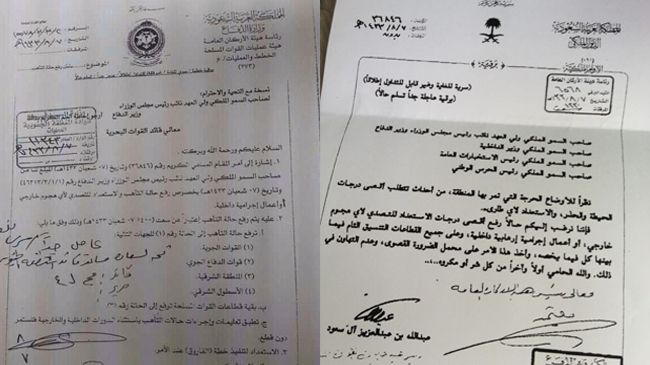 Saudi Arabia's King Abdullah bin Abdul Aziz Al Saud has ordered the country's security forces to go on a state of high alert due to what he calls a 'turbulent situation' in the region.
King Abdullah issued the order in a "top secret" letter addressed to the kingdom's security and intelligence chiefs as well as the ministers of defense and interior.
A copy of the letter, dated June 27, 2012, has been obtained by Press TV.
The decree, calling for preparation against "foreign or terrorist attacks," warns the Saudi security forces against any negligence in following the order.
The Saudi Defense Ministry consequently put all armed forces on high alert, saying all the forces inside and outside of the kingdom were ready to take part in an operation dubbed as "al-Farouq."
Saudi Arabia has witnessed anti-regime demonstrations over the past months.
Since February 2011, Saudi protesters have held demonstrations on an almost regular basis in the oil-rich Eastern Province, mainly in the Qatif region and the town of Awamiyah, calling for the release of all political prisoners, freedom of expression and assembly, and an end to widespread discrimination.
However, the demonstrations have turned into protests against the Al Saud regime, especially since November 2011, when Saudi security forces killed five protesters and injured many others in Eastern Province.
According to Human Rights Watch, the Saudi regime "routinely represses expression critical of the government."