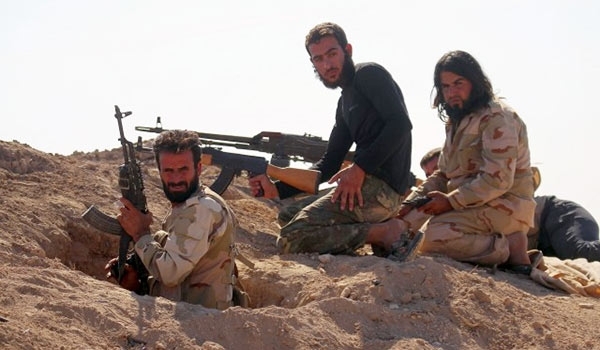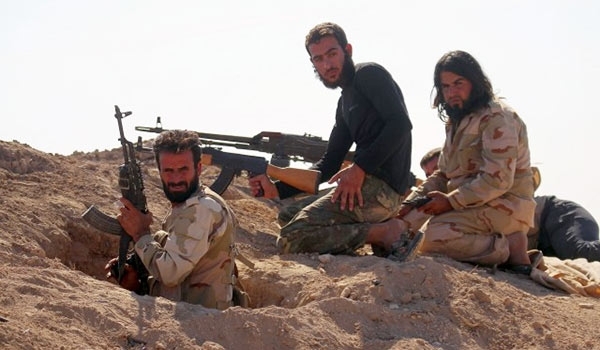 A prominent Saudi Mufti announced that some 2,000 people from the Persian Gulf Arab states have jointed the terrorist groups in Syria.
2,000 Arabs from the Persian Gulf Arab states are fighting in Syria for the terrorist groups, Mousa al-Qanami was quoted as saying by Kuwaiti al-Rai newspaper on Thursday.
"The 2,000 people are active in ISIL, al-Nusrah, Ansar al-Din and Ahrar al-Sham terrorist groups," he added.
Qanami also revealed that most of these terrorists are from Saudi Arabia followed by Kuwait.
Saudi Arabia and Qatar each released 3,000 of their convicts that had been sentenced by various criminal courts in 2013 after they accepted to fight against the Syrian government in return for good pays.
Earlier reports also said that Saudi Arabia is supplying Israeli-made weapons to Takfiri terrorists in Northern Syria via Turkey.
The foreign-backed terrorist commanders operating in Northern Syria have received state-of-the-art weapons from Saudi Arabia, the Palestine-based Arabic-language Al-Manar newspaper quoted western sources as saying in June.
The sources said that Saudi Arabia, Qatar and Turkey have agreed on supplying the terrorists in Syria with different kinds of weapons.
Newly emerged footage suggested that trucks belonging to Turkey's intelligence agency smuggle weapons into Syria in an attempt to aid the Takfiri terror groups operating in the neighboring country.