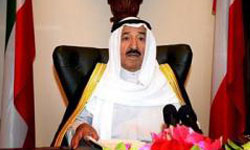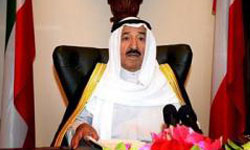 The Wahhabi mufti of Saudi Arabia, Sheikh Mohammad al-Arifi, called on the Kuwaiti Wahhabi and Salafi groups to ouster Kuwait's Emir Sheikh Sabah al-Ahmed al-Jaber al-Sabah, saying that the Kuwaiti Emir is unqualified to run the country.
"The Emir of Kuwait is not qualified," Al-Alam news network quoted Sheikh al-Arifi as saying on a social network on Tuesday.
The call by the Saudi mufti, Sheikh al-Arifi, inviting the Kuwaiti Wahhabi and Salafi groups to seditious moves and anti-government rallies comes at a time when holding any public protest rallies or gatherings are banned and suppressed in Saudi Arabia.
Since February 2011, Saudi protesters have held demonstrations on an almost regular basis in the Eastern Province, mainly in the Qatif region and the town of Awamiyah, calling for the release of all political prisoners, freedom of expression and assembly, and an end to widespread discrimination.
However, the demonstrations have turned into protests against the Al Saud regime, especially since November 2011, when Saudi security forces killed five protesters and injured many others.
Saudi Arabia and Kuwait are later comers in a wave of Islamic Awakening uprisings which has swept the region.
On Sunday, police in Kuwait used tear gas and stun grenades to disperse large numbers of people demonstrating against an electoral law, and injured 100 protesters.
There have been protests in Kuwait after the Kuwaiti emir dissolved a parliament dominated by opposition groups earlier this month.
The government called an election for 1 December with a new law that the opposition says will work against them.
The Al-Sabah dynasty has ruled Kuwait for more than 250 years. The 83-year-old emir has led the country since 2006.
The Al-Sabah retains full control over key government and executive posts.