Hajj
Islam
Middle East
Saudi Arabia
Saudi opponents call for mass nationwide anti-regime protests on Day of Arafah
Hundreds of Saudi political opponents, distraught with the recent online publication of pictures of the empty Grand Mosque complex in the holy city of Mecca next to crowded nightclubs in the kingdom, have set fire to photos of the country's leaders, calling for mass anti-regime protests on the Day of Arafah.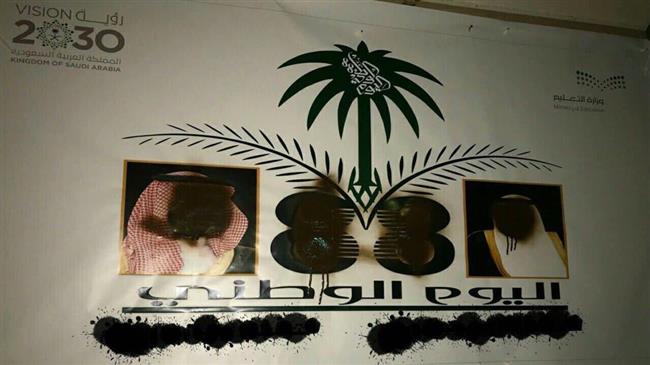 The murals of King Salman bin Abdulaziz Al Saud and his son and the kingdom's crown prince, Mohammed bin Salman (MBS), were targeted ahead of the nationwide demonstrations.
The Day of Arafah, which marks the second day of the annual Hajj pilgrimage, falls on July 19, this year. It is the holiest day in the Islamic calendar, and the day after that is the first day of the major Islamic holiday of Eid al-Adha (the Feast of Sacrifice).
The anti-regime activists denounced what they described as the injustice of Saudi authorities, demanded the release of political prisoners, and called for an end to the intimidation and suppression of Saudis.
Among the Saudi opposition parties calling for nationwide protests against the ruling Al Saud regime on the Day of Arafah is a group called the "National Initiative for Change."