Human Rights
Middle East
Saudi Arabia
Yemen
Saudi partner Inhuman UK appoints human rights envoy to mend image amid ties with 'every despot'
The United Kingdom, which maintains extensive arms deals and close alliances with repressive regimes around the world, has appointed its first ever human rights ambassador to improve its image amid international criticism.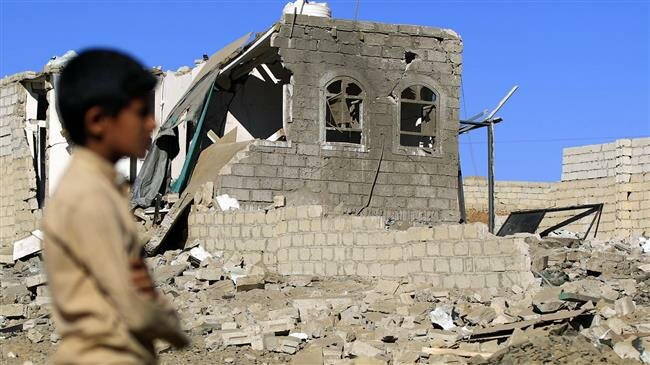 British Foreign Secretary Jeremy Hunt has selected Rita French, who once served as his principal private secretary, for the job, the Guardian reported Monday.
"As the UK enters a new chapter in its history, I will work to ensure that our values are at the heart of all we do," Hunt said, before slipping in the news of the appointment.
"Ambassador French's new role will be central to our work in defending human rights across the globe. Standing up for human rights is not only the right thing, it helps to create a stable, more prosperous world," he said.
In her new job, French will be in charge of promoting the UK's affairs at the Geneva-based United Nations Human Rights Council.
The British Foreign Office said she would be an advocate for human rights inside the government, as well as a "global champion for human rights" across the globe, according to the report.
The appointment is unprecedented and indicates the UK's resolve to improve its rights image after years of damaging ties with countries on its own human rights blacklist.
However, it remains to be seen whether French would only act within London's fairly limited perception of human rights, which tolerates outrageous arms deals and ignores the allies' human rights records in favor of better deals, or she would break out of that circle and express the views of external human rights groups as well.
The UK is currently under fire for extensive ties with Saudi Arabia and the United Arab Emirates despite their ongoing atrocities against the people of Yemen, which have been made possible partially by British weapons sold to them by the ruling Tory government since the war began in March 2015.
London has also drawn criticism for teaching Bahraini security forces how to crack down on protesters and extract forced confessions using torture tactics.
This is while countries like Saudi Arabia, Bahrain and the United Arab Emirates are noted by the UK Foreign Office for their long record of abusing human rights.
UK arms cause 'significant civilian' deaths in YemenUK arms sales to Saudi Arabia have caused "significant civilian" deaths in Yemen, a report finds.
Still, British Prime Minister Theresa May has frequently toured the Middle East in quest for more arms deals.
Commenting on her appointment, French called human rights "the essential foundations for a fair, open and transparent society" and pledged to speak up in its support.
"I will speak up for human rights, providing a voice on the international stage for those who are not being represented," French added. "I also wish to form stronger partnerships with states, supporting their efforts to fulfill their human rights obligations."
Observes have passed off the move as part of London's push to stifle protests and silence human rights activists ahead of leaving the European Union (EU) because the post-Brexit UK would likely be forced to put trade before human rights considerations.
Hunt has denied such allegations, saying the appointment is a start to give rise to the UK's regard for human rights.
French joins a range of new British special envoys, including the gender equality special envoy, Joanna Roper, and the special envoy for media freedom, Amal Clooney.
Labour predicts 'uphill battle' for French
Shami Chakrabarti, shadow attorney general, said the new job would prove a real challenge for French as she has to deal with a government bent on maintaining ties with authoritarian regimes.
"Rita French's task will be an uphill struggle in a party that has consistently campaigned to scrap human rights instruments and cosied up to every despot in the pursuit of trade," she said.
"The race to be next Tory leader has so far involved pretenders competing to be the most authoritarian. We wait to see if this announcement sees a reversal of this worrying direction of travel," she added.